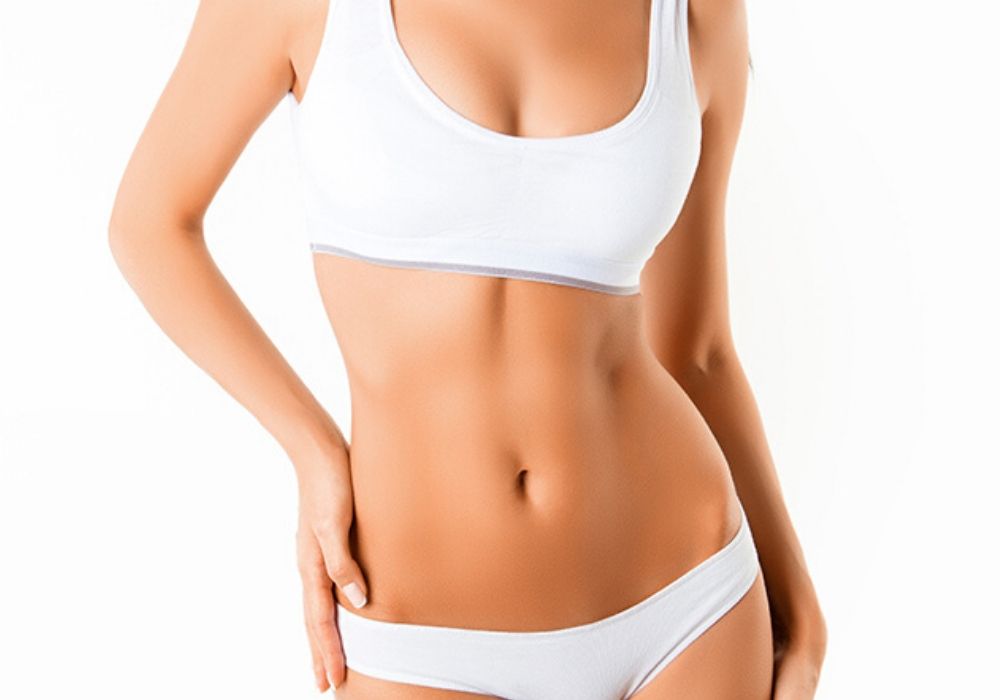 Pregnancy is an extremely invasive process that has long-lasting effects on a woman's body. Sagging skin, stretch marks, deflated or sagging breasts, and excess fat deposits all contribute to changes in self-image and self-esteem in many new mothers. A Mommy Makeover can help you improve the look of your body in areas where diet and exercise fail.
Mommy Makeover Before & After
Before

Mommy Makeover

After

Before

Mommy Makeover

After

Before

Mommy Makeover

After

Before

Mommy Makeover

After
What is a Mommy Makeover?
There is a common misconception that plastic surgery is driven by a desire to look good, but in some instances, there is a blurring of lines between reconstructive surgery and cosmetic surgery. Certain procedures can have profound effects on a person's emotional, mental, and physical health, as well as their appearance. A Mommy Makeover is a combination of breast and body contouring procedures done at the same time, that will help you look and feel your best.
Recently a one year post-mommy makeover patient said to me at the end of her appointment with a tear of joy in her eye, "You've really changed my life, Dr. DeRoberts.  After my fourth child I wouldn't look at myself in a mirror, let alone let my husband see me naked.  And now I love looking at myself.  I feel like me again."
It's the little things in life like this that reminds us all that we are appreciated and that we can really change lives with what we do.
Am I a Candidate for a Mommy Makeover?
Typical candidates for a Mommy Makeover include women that have sagging and excess skin as a result of pregnancy or weight loss. Candidates should be in good health and maintaining a stable weight before surgery. However, patients that are expecting to have more children are not candidates for a Mommy Makeover since the effects of pregnancy on the body can change the surgical results.
Mommy Makeover Consultation
During your initial consultation with board-certified plastic surgeon, Dr. Dean DeRoberts or Dr. Armenta, he will review your current and past medical issues as well as all current medication. Syracuse Plastic Surgery encourages patients to talk openly with our staff during your consultation about your desires, goals, and expectations. This will help Dr. DeRoberts or Dr. Armenta come up with a unique surgical plan that fits you. We aim to target stubborn areas that cannot be fixed with non-surgical measures and want to help you look and feel your best.
Before & After Mommy Makeover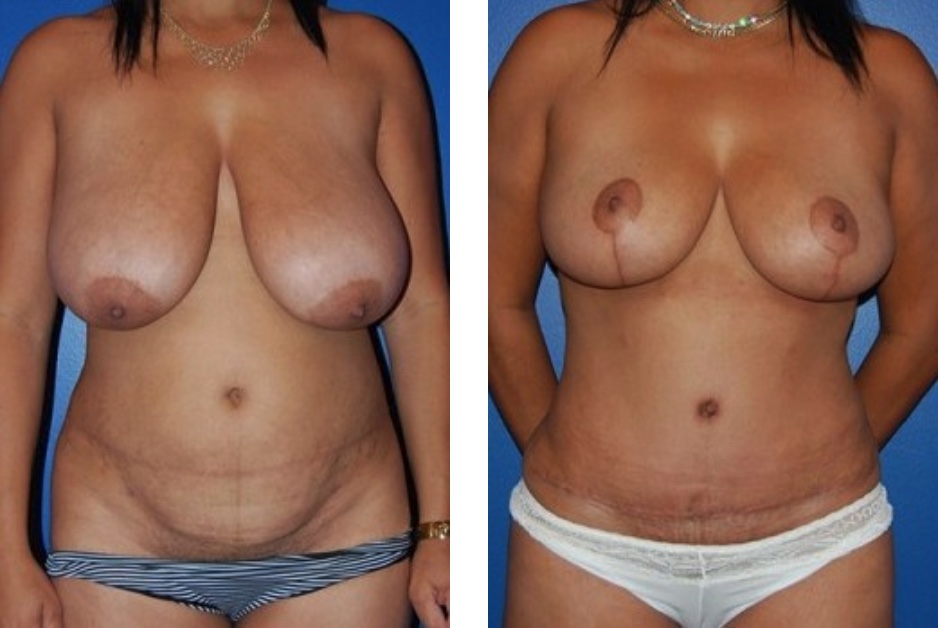 View More Before and After Images in Our Gallery
Types of Mommy Makeover Procedures
Mommy Makeover is a general term that can encompass a variety of surgical procedures. The most common procedures include tummy tuck, liposuction, breast augmentation, breast lift, or breast reduction. The type and number of procedures will be discussed and chosen during the consultation to fit each patient's specific needs.
Tummy Tuck
A tummy tuck, or abdominoplasty, tightens abdominal muscles and removes excess skin. Dr. DeRoberts and Dr. Armenta perform several types of tummy tuck operations including traditional, mini, extended, and circumferential. The biggest differences between the various types involve the amount of skin removed and potential scarring.
Liposuction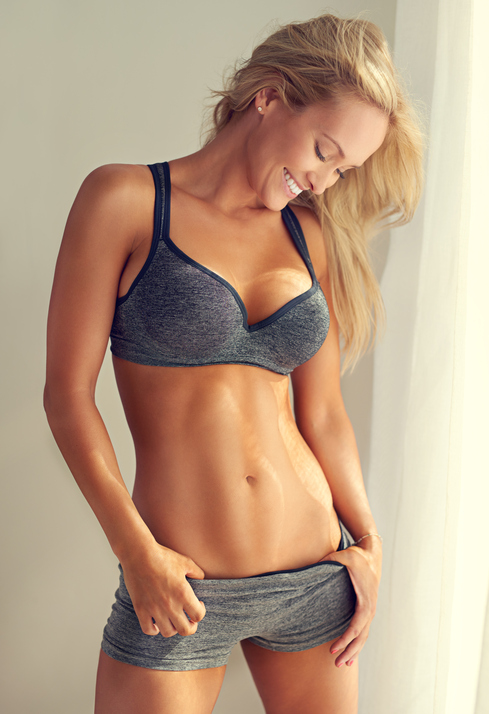 Liposuction is cosmetic surgery that removes fat from a variety of body sites. The most common areas include the abdomen, thighs, buttocks, neck, and arms. There are also a wide variety of techniques which will vary based on the target area. Side effects and complications are rare but must be carefully considered when making final decisions about shape-altering surgery.
Mommy Makeover Patient Testimonial
"I felt like Dr. D and his ENTIRE staff was 100% dedicated to my successful surgery. If I had concerns (which believe me – I did) they were always there to answer my questions and Dr. D always made himself available to me for follow up appointments or just to discuss my concerns. He and his staff are the best and you know they truely care about you and your final results." – Diane
View More Patient Testimonials
Breast Augmentation
A breast augmentation can enhance the overall size and appearance of the breasts. Sometimes patients want to reverse the effects pregnancy and childbirth have had on breasts. Other patients want to fix asymmetry in sizes. Patients can choose from two types of implants, silicone or saline, which are typically placed below the muscle layer. This provides patients with the largest amount of coverage and the least amount of complications.
Breast Lift
A breast lift is a procedure for patients that do not want to increase the size of their breasts but instead improve the shape or firmness. Dr. DeRoberts and Dr. Armenta offers patients a variety of incision options in order to lift the breasts to the desired position. In addition, patients can choose a modified breast lift which involves less scarring and is often paired with a breast augmentation.
Breast Reduction
A breast reduction is a procedure that decreases the breast size. Patients experience breast enlargement starting after puberty but breast size can increase during pregnancy or with weight gain. During surgery, excess skin, fat, and tissue are removed and the nipples are often repositioned to match the new natural position of the breast. Liposuction is also an option in reducing breast size when patients only need fat removed and their skin is highly elastic.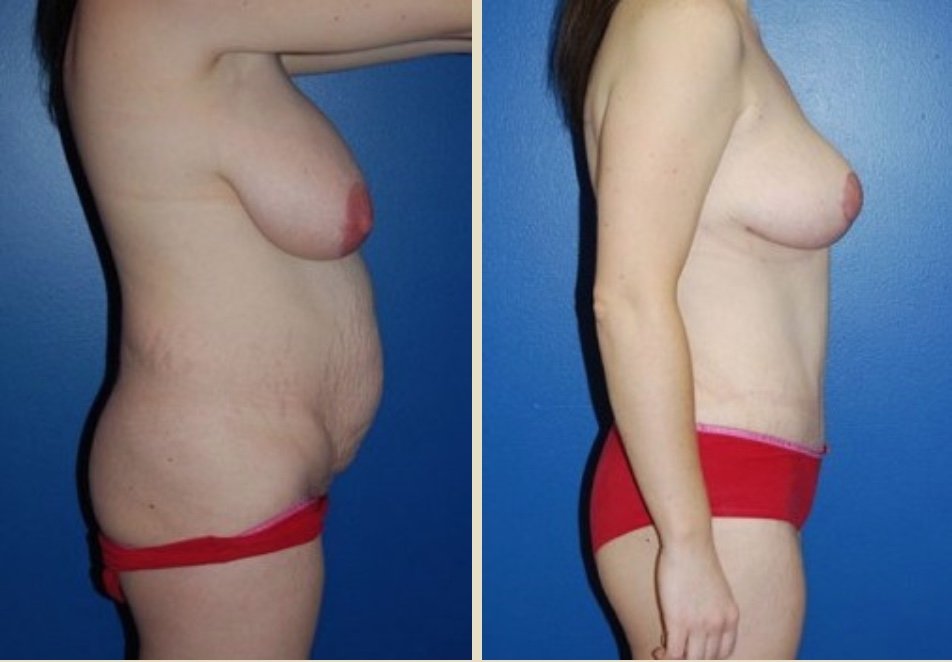 Mommy Makeover Results
Each procedure mentioned above comes with its own set of pros, cons, risks, side effects, and healing period. Therefore, the recovery and results period will vary based on the combination of procedures chosen. Some results will be seen immediately but final results may take a few months to appear as swelling and bruising subside. Barring any drastic changes in weight, patients can expect their Mommy Makeover results to last for years.
Schedule a Consultation
If you are interested in a Mommy Makeover or want to learn more call our office at (315) 299-5313 and schedule a consultation with Dr. DeRoberts or Dr. Armenta. Syracuse Plastic Surgery serves patients from Syracuse and surrounding areas in New York.
CONTACT US TODAY
Book Your Consultation