Dermal Filler Pricing
Dermal fillers and injectables vary in cost based on the extent of the area to be treated, how many injections are involved, and whether more than one treatment is performed simultaneously.  Based on your consultation, an ideal treatment plan and cost will be discussed with you.
Patients seeking a consult to learn more about dermal fillers or neurotoxins may schedule an online appointment by clicking the link below.
Lip Enhancement​
Lip Filler Starts @ $700.00
At Syracuse Plastic Surgery, our providers are known for their expertise in using dermal filler to enhance volume, define a sharp border, or correct asymmetry in the lips. Your provider will first consult with you before injection to determine the best product for you based on your individual goals and desired outcome. We only use the safest injectables made of Hyaluronic acid naturally found in your body. Topical numbing is utilized to keep our patients as comfortable as possible during treatment.
Facial Contouring
We offer many different types of dermal filler products that can be used to contour and sculpt facial structure, as well as correct natural volume loss. These products can also be used to correct deep wrinkling that cannot be treated with Neurotoxins alone. As we age, the skin loses elasticity and volume in the mid-face region, resulting in sagging skin, and unwanted folds and shadows. Dermal fillers replace lost volume in a safe, non-surgical manner helping restore or enhance your natural features to provide a more youthful, rested look. Fillers are not just utilized for age related concerns, but can also be used to enhance your natural features including: cheeks, chin and nose.
Corrective Treatment
Here at Syracuse Plastic Surgery, we are experienced in seeing patients who are seeking corrective treatment. We offer a product, Hylenex, that is injected to dissolve the unwanted filler. Patients may return for re-injection with filler as soon as two weeks after dissolving.
Hylenex treatment varies per patient's need.
Starts @ $200.00
Pre and Post Treatment Instructions
To combat potential bruising and swelling from fillers, we recommend using Arnica products starting three days prior to your injection. These products can be purchased topically or orally over the counter. Our office offers Silagen products which also include Arnica and Bromelain for added effect.
One week prior to treatment, stop the use of over the counter products that can thin the blood (Aspirin, Motrin, Aleve, Ibuprofen). These medications may increase bruising and bleeding at injection site. If blood thinners are prescribed, do not stop use without authorization from your prescribing physician.
Refrain from alcohol use two days prior to treatment.
If possible do not apply makeup prior to your visit. For your safety, the treatment areas will be cleaned prior to injection.
Continue to avoid blood thinning products (Aspirin, Motrin, Aleve, Ibuprofen, etc.) for 48 hours after treatment. If any discomfort is experienced, Tylenol (Acetaminophen) may be used as directed.
Do NOT massage the areas that have been injected, even if you feel lumps or bumps this is most likely swelling.
Do not drink alcohol for 12 hours.
If bruising occurs you may lightly apply an ice-pack.
While fillers are commonly used and are extremely safe, they are not without possible side effects, which include but are not limited to lumps, tissue reaction, visibility, bruising, and swelling. Many of these issues resolve quickly without treatment, but if you have questions or concerns, please call the office at 315-299-5313.
Juvederm®
The Juvederm Collection of Fillers are HA fillers that deliver volume. They can be used to treat smile lines, frown lines, and lines around the lips, and it's also used for plumping the lips. Some patients require multiple syringes and appointments to build on the volume and achieve the desired outcome as with all fillers.
The Juvederm collection of fillers consists of:
Juvederm Ultra
Juvederm Ulta Plus
Volbella
Vollure
Voluma
JUVÉDERM® Ultra XC injectable gel is also for injection into the lips and perioral area for lip augmentation
JUVÉDERM® VOLUMA® XC injectable gel is for deep injection in the cheek area to correct age-related volume loss and for augmentation of the chin region to improve the chin profile
JUVÉDERM® VOLBELLA® XC injectable gel is for injection into the lips for lip augmentation and correction of perioral lines, and for injection into the undereye hollows to improve the appearance of undereye hollows
JUVÉDERM® VOLLURE® XC, JUVÉDERM® Ultra Plus XC, and JUVÉDERM® Ultra XC injectable gels are for injection into the facial tissue for the correction of moderate to severe facial wrinkles and folds, such as nasolabial folds.
For product and safety information visit, https://www.juvederm.com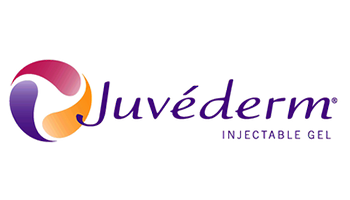 Radiesse®
Radiesse is a dermal filler used to treat smile lines, frown lines, jawlines, and other deeper wrinkles. In fact, Radiesse is used for facial reshaping in older patients and can even be used in the hands and cheeks. Radiesse is a bit thicker than most fillers and typically lasts between 9 and 12 months.
For product and safety information visit, https://radiesse.com

RestylaneContour®
As we age and lose volume in the midface, we also lose definition in the cheeks. Restylane Contour is an innovative cheek filler designed with XpresHAn Technology to move with natural facial expressions while providing restored cheek shape and definition. Gone are the days of frozen, over‑stuffed cheeks!
Cheeks start @ $800
For product and safety information visit, https://www.restylaneusa.com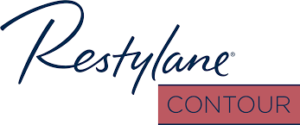 RestylaneDefyne®
To achieve natural-looking results and help smooth out deep laugh lines (nasolabial folds and marionette lines) as well as enhances chin projection. RestylaneDefyne, in terms of thickness, is right in the middle of the Restylane family. Defyne lasts about 9-12 months.
Chin Filler starts @ $800
For product and safety information visit, https://www.restylaneusa.com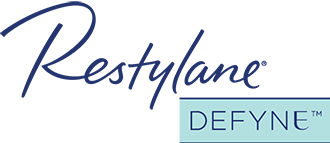 RestylaneLyft®
Over time, natural fat deteriorates, resulting in sagging skin, more prominent wrinkles, and a reduced volume.  Help complete your aesthetic look with natural-looking volume in your cheeks and hands for a smoother, fuller appearance RestylaneLyft is the thickest dermal filler of the Restylane family.   Are you ready for additional volume? Ask your injector about RestylaneLyft !
For product and safety information visit, https://www.restylaneusa.com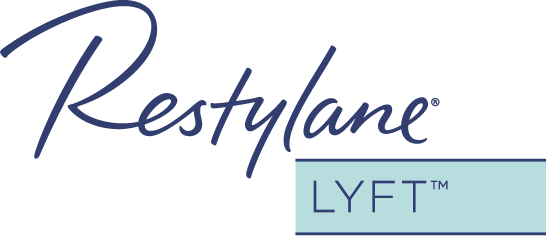 RestylaneKysse®
The first lip filler with XpresHAn Technology™ for natural-looking volume and Kysse-able softness!  Used in the Lips.
Lips Start @ $700
For product and safety information visit, https://www.restylaneusa.com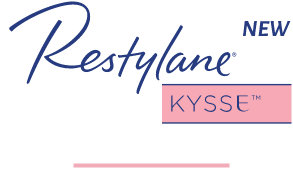 Belotero®
Belotero is a very thin dermal filler. Belotero is typically used to treat acne scars and lasts around three months.
For product and safety information visit, https://www.belotero.com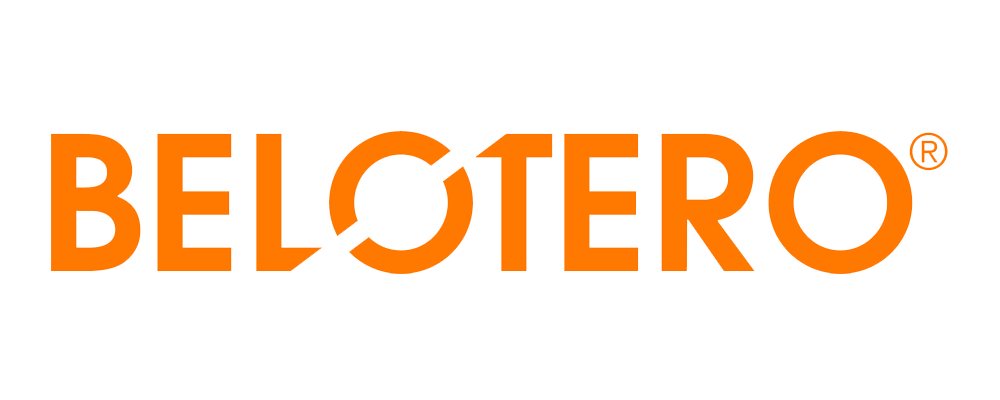 Sculptra®
If you are looking to receive Sculptra injections please schedule your appointment with Dr. Armenta. Dr. Armenta is an accomplished injector, utilizing Sculptra for those looking to enhance their natural facial features and for those wanting a BBL who don't have the body fat to transfer.
Sculptra Aesthetic is a new type of injectable made from poly-L-lactic acid, which helps to replace lost collagen. It helps correct shallow to deep facial wrinkles and folds in addition to body contouring through non-surgical buttock augmentation.
For product and safety information visit, https://www.sculptraaesthetic.com
Buttocks Augmentation: Starts at $6,000 (includes 10 vials). Additional vials are $500 each.
Facial Injectables: Starts at $700 per vial.
Results will be visible immediately upon injection. These results will dissipate and return gradually over the course of three months. Sculptra results can last for up to 2 years.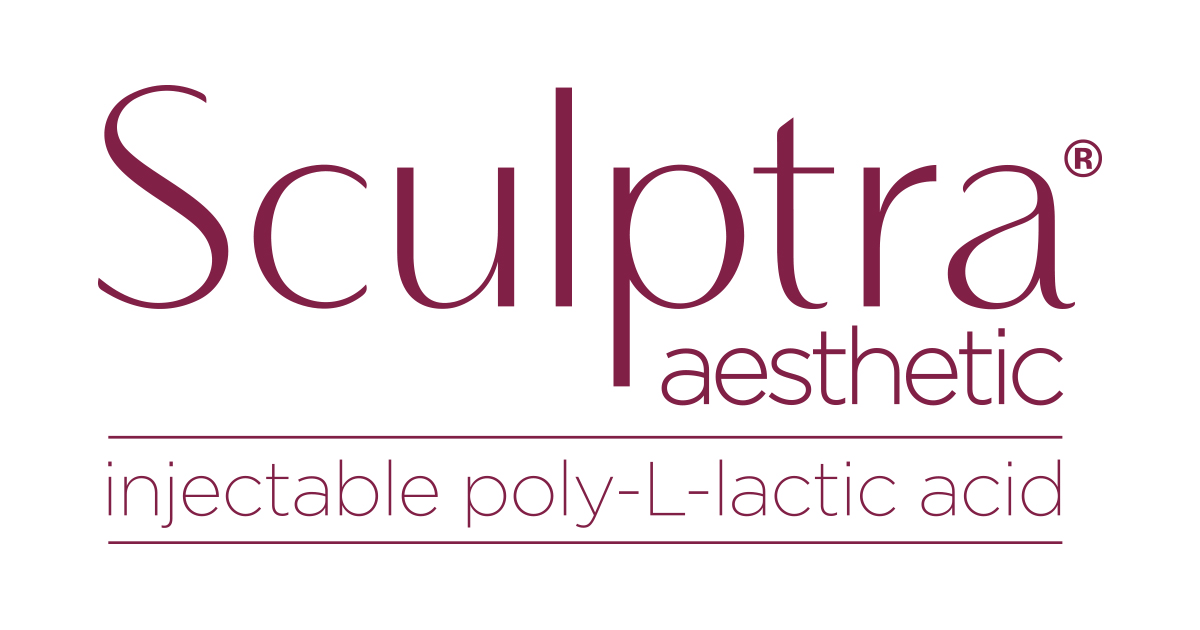 Revanessa Versa
For those looking to control the signs of aging, Revanesse® VersaTM is a hyaluronic acid dermal filler used in the facial and lip tissue to increase volume and lessen the appearance of facial wrinkles and creases, such as nasolabial folds.
For product and safety information, please visit RevanesseUSA.com.
Used to treat moderate to severe facial wrinkles and folds, including nasolabial folds. The Revanesse® formula is trusted, with over 3 million syringes sold worldwide since 2012, a testament to its safety, efficacy, and high patient satisfaction.


The Xperience+ Rewards Program is a Loyalty program tailored to you. Earn points for each of your treatments when using a new Merz product.
See below for details!
300 Points

= $25 Credit Card

that can be used anywhere, including SPS to help bring down your cost.

500 Points

= $50 Credit Card

that can be used anywhere, including SPS to help bring down your cost.

Radiesse gives 150 points per syringe
Belotero give 150 points per syringe