Facial Contouring
We offer many different types of dermal filler products that can be used to contour and sculpt facial structure, as well as correct natural volume loss. These products can also be used to correct deep wrinkling that cannot be treated with Neurotoxins alone. As we age, the skin loses elasticity and volume in the mid-face region, resulting in sagging skin, and unwanted folds and shadows. Dermal fillers replace lost volume in a safe, non-surgical manner helping restore or enhance your natural features to provide a more youthful, rested look. Fillers are not just utilized for age related concerns, but can also be used to enhance your natural features including: cheeks, chin and nose.
Lip Enhancement​
At Syracuse Plastic Surgery, Jena Murphy, NP-C and Stacey Cook, PA, are known for their expertise in the use of dermal filler to enhance volume, define a sharp border, or correct asymmetry in the lips. Your provider will first consult with you prior to injection to determine the best product for you based on your individual goals and desired outcome. We only use the safest injectables made of Hyaluronic acid which is naturally found in your body. Topical numbing is utilized to keep our patients as comfortable as possible during treatment.
Corrective Treatment
Here at Syracuse Plastic Surgery we are experienced in seeing patients who have been injected elsewhere and are seeking corrective treatment. We offer a product, Hylenex, that is injected to dissolve unwanted filler. Patients may return for re-injection with filler as soon as 2 weeks after dissolving.
Pre and Post Treatment Instructions
To combat potential bruising and swelling from fillers, we recommend using Arnica products starting three days prior to your injection. These products can be purchased topically or orally over the counter. Our office offers Silagen products which also include Arnica and Bromelain for added effect.
One week prior to treatment, stop the use of over the counter products that can thin the blood (Aspirin, Motrin, Aleve, Ibuprofen). These medications may increase bruising and bleeding at injection site. If blood thinners are prescribed, do not stop use without authorization from your prescribing physician.
Refrain from alcohol use two days prior to treatment.
If possible do not apply makeup prior to your visit. For your safety, the treatment areas will be cleaned prior to injection.
Continue to avoid blood thinning products (Aspirin, Motrin, Aleve, Ibuprofen, etc.) for 48 hours after treatment. If any discomfort is experienced, Tylenol (Acetaminophen) may be used as directed.
Do not massage the areas that have been injected, even if you feel lumps or bumps 3 days after injection, these are most likely swelling. If after 3 days, you see lumps or bumps please call our office for instruction on proper massage.
Do not drink alcohol for 12 hours.
If bruising occurs you may lightly apply an ice-pack.
While fillers are commonly used and are extremely safe, they are not without possible side effects, which include but are not limited to lumps, tissue reaction, visibility, bruising, and swelling. Many of these issues resolve quickly without treatment, but if you have questions or concerns please call our office at (315)299-5313.
Dermal Fillers We Offer
Juvederm®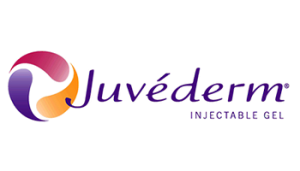 Juvederm is a smooth dermal filler that's used to treat smile lines, frown lines, lines around the lips, and it's also used for plumping the lips. Juvederm typically lasts between 6 and 9 months. Some patients require multiple syringes and appointments to build on the volume and achieve the desired outcome.
$600 /syringe
Radiesse®

Radiesse is a dermal filler used to treat smile lines, frown lines, jaw lines, and other deeper wrinkles. In fact, Radiesse is used for facial reshaping in older patients and can even be used in the hands and cheeks. Radiesse is a bit thicker than most fillers and typically lasts between 9 and 12 months.
$600 /syringe (Hands & Cheeks require two syringes for $1000)
RestylaneRefyne®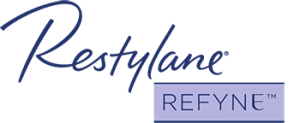 RestylaneRefyne is the thinnest Restylane product in the family. It typically lasts 6-9 months and is usually used on older patients for wrinkles around the mouth and slight boost lip plumping.
$625 /syringe
RestylaneLyft®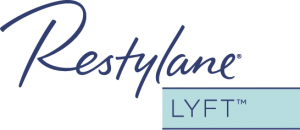 RestylaneLyft is the thickest dermal filler of the Restylane family. RestylaneLyft is typically for patients who have had experience using thinner products and are ready for additional volume. RestylaneLyft is used on the cheeks, deep smile lines, and lip plumping.
$625 /syringe

Receive Rewards on Participating Aspire Products
Belotero®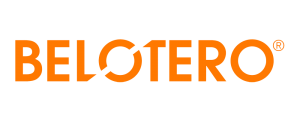 Belotero is a very thin dermal filler. Belotero is typically used to treat acne scars and lasts around three months.
$550 /syringe
Sculptra®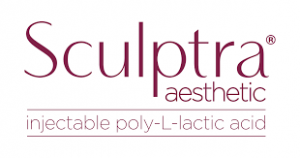 If you are looking to receive Sculptra injections please schedule your appointment with Dr. Armenta. Appointments may be scheduled online or over the phone.
Sculptra Aesthetic is a new type of injectable made from poly-L-lactic acid, which helps to replace lost collagen.
It helps correct shallow to deep facial wrinkles and folds in addition to body contouring through non-surgical buttock  augmentation. Dr. Armenta, an accomplished injector, utilizes Sculpta Aesthetic in the Buttocks for those wanting a BBL who don't have the body fat to transfer.
If you are looking to receive Sculptra injections please schedule your appointment with Dr. Armenta. Appointments may be scheduled online or over the phone.
Buttocks Augmentation: The base cost is $6,000 which includes 10 vials of Sculptra.  Additional vials are $500 each.
Facial Injectables: The base cost is $600 for the first vial. Additional vials are $500.00 each

Receive Rewards on Participating Aspire Products
CONTACT US TODAY
Book Your Free Consultation