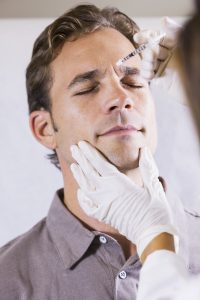 Choose Syracuse Plastic Surgery for Your Injectables
Some of the popular injectables available on the market today include Botox, Dysport, Jeuveau, Versa, Juvederm, Radiesse, Sculptra, and Restylane. Each has different mechanisms, but all require precise placement in order to have the most beneficial results. Due to the complicated layers of nerves, muscles, and blood vessels, it is vitally important to have someone familiar with anatomy to perform the injections. Syracuse Plastic Surgery is happy to offer superior results!
Many of the clinics that offer injections at a reduced rate utilize inexperienced nurses or aestheticians to administer the treatment. As such, the patient may save some money, but expose themselves to an increased risk of side effects such as numbness, tingling, sensation loss, or permanent loss of muscle tone. Further, the reduced rate treatment may be a "generic" brand that has not been approved by the FDA or the setting may not meet sanitary requirements.
All of these possible side effects can be minimized or avoided completely by trusting your injection in the hands of a qualified Physician, NP or PA who are held to the highest medical standards. This will also ensure you achieve the maximal results for the procedure and are happy with the results. A private consultation with one of our providers will address all of your questions and concerns. They will always make sure you have realistic expectations before the procedure and are happy with the outcome.
Risks of Cosmetic Injections
While every cosmetic procedure has inherent risks, the risk factor is dramatically reduced by choosing to have your injectables performed by a qualified person. Please feel free to discuss your questions and concerns by scheduling a private consultation.
Types of Injectables
Click on a link below to learn more about the cosmetic injectable services offered at Syracuse Plastic Surgery.
---
Scheduling a Consultation or Injectable Appointment
If you are noticing signs of aging, injectables could be the right treatment for you!
Call (315) 299-5313 to schedule a consultation or Injection appointment.
CONTACT US TODAY
Book Your Free Consultation