Jena Murphy NP-C, Nurse Practitioner
Jena is a Certified Nurse Practitioner at Syracuse Plastic Surgery. Jena first attended LeMoyne College where she received her BS in Biology. She then received her BSN in Nursing at the University of Rochester. Finally, she earned her MS (FNP-C) at SUNY Upstate Medical University, where she graduated Magna Cum Laude. She was also a member of Sigma Theta Tau – International Honor Society of Nursing. Jena has been working at Syracuse Plastic Surgery since 2013. Her passion is cosmetic injectables and keeps her knowledge current with ASAPS conferences. She also likes to keep up with the most recent advances in dermatology by attending the American Academy of Dermatology's annual conference. Additionally, she enjoys assisting Dr. DeRoberts in the operating room! Jena takes pride in patient education, comfort, and care. She enjoys spending time with her family & friends & getting lost in a good book.
Direct Line: 315-938-8530
Stacey Cook, Physician Assistant
Stacey Cook, MPAS, PA-C is a Board-Certified Physician Assistant receiving her degree from Upstate Medical University with High Honors in 2014. As a surgical PA, she was introduced to the world of medical esthetics in 2017 and has been trained by multiple distinguished esthetic doctors and injectors all over the United States and internationally in Europe. Her continuing medical education includes yearly conferences and private trainings to keep up to date on the newest techniques and procedures to give her patients honest consults and continually elevate her skillset to provide safe quality treatments. Stacey has a true passion for facial beautification and enjoys bringing the patient's visions to fruition by enhancing their existing natural beauty. She prides herself on combining the science behind injections with an artistic eye to personalize treatments for each individual to achieve their esthetic goals.
Direct Line: 315-629-8564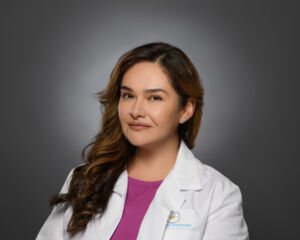 Marcela Tobar,
NYS Licensed Esthetician
Marcela Tobar is an Board Certified esthetician who obtained her NYS Esthetics License and began her career as an Esthetician in 2016. She attended, The Aesthetics Science Institute where she has taken additional advanced skin care courses and continued her education. Marcela is committed to keeping up with industry standards to ensure successful outcomes and the safety of her patients. She believes knowledge is key to being the best esthetician possible. Her passion for skin care makes her job an enjoyable experience each day. Marcela believes that investing in your skin is a benefit that will last a lifetime. Additionally, Marcela is a well recognized Professional Makeup Artist in the Syracuse area. She has attended several Makeup schools including The Makeup For Ever Academy in NYC. She has been working with many talented photographers in the area allowing her to express her creativity and passion for Makeup. She has collaborated in the Syracuse Fashion shows which have allowed her to show off her work. In 2018 Marcela received the Best of Syracuse award. Marcela takes pride in each treatment she performs. From Dermaplaning, Chemical peels, Microdermabrasions, Makeup, Microblading and many other services, she finds it very fulfilling to connect with her patients, establish trust, and give personal attention to their needs.
Direct Line: 315-938-8531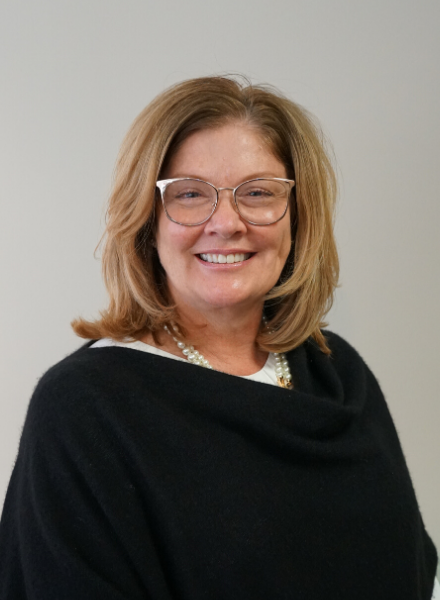 CeCe Stinziano, Surgical
 Administrator
CeCe is the Practice Administrator at Syracuse Plastic Surgery. Originally from Syracuse, CeCe attended Nazareth College or Rochester where she earned her BS in Nursing. She has been with the practice for 8 years. CeCe has three daughters, and a new grandson! She loves spending time with her family and friends when she is not working.
Direct Line: 315-938-8525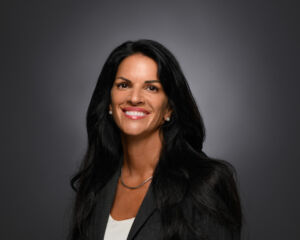 Linda DeRoberts,
Clinical Administrator
Linda holds a Master's Degree in Leadership with a focus on Business Administration. She joined the team in 2018 with a goal to streamline processes and facilitate growth. Linda believes great skin is a result of proper skincare and promotes Syracuse Plastic Surgery Skin & Wellness as the Anti-aging piece of the puzzle. She enjoys helping others, giving back, traveling, and making memories with her family and friends.
Direct Line: 315-938-8526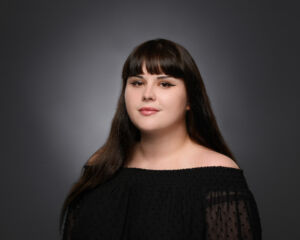 Denise Adams,
Director of Human Resources
Denise Adams joined Syracuse Plastic Surgery in April of 2019. She dedicated over a decade working in the non-profit animal welfare world. She holds certificates in management, veterinary assisting, and has completed NYS Peace Officer academy. Denise takes pride in assisting her co-workers and enjoys learning about the available esthetic and cosmetic treatments.
Direct Line: 315-938-8522
Keri Braun,
Surgical Desk Coordinator
Keri began working at Syracuse Plastic Surgery in July of 2019. After stepping away from the workforce for 14 years to raise her 3 children, she decided to become a Registered Dental Assistant leaving her previous career in IT behind. Keri worked as an assistant in Oral Surgery as well as General Dentistry for 3 years before coming to SPS. While Keri is usually found in front of her computer, her passion for caring for patients comes through while scheduling consultation appointments and helping to coordinate surgeries for Dr. DeRoberts. Give her a call today if you're thinking about having a procedure!
Direct Line: 315-938-8530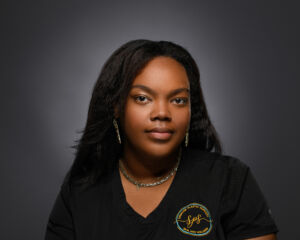 Briana Goodwin,
Patient Concierge
Mitzie Kinsella, Registered Nurse
Mitzie is the Clinical Nursing Supervisor and OR Manager here at Syracuse Plastic Surgery. Mitzie is a proud veteran of our United States Air Force; she served active duty as a flight medicine medic. After her service Mitzie went on to work in the hospitality industry and then veterinary medicine. While working, Mitzie received her Associate's in Applied Science in 2012 and her Bachelor's in Healthcare Administration in 2014, however, needed more. Since she was young, Mitzie has always wanted to be a nurse and has a passion to help others and take care of people which drove her to continue her education. While working full time, being a mother and a wife, Mitzie enrolled in St. Joseph's College of Nursing and worked diligently to become a Registered Nurse graduating in 2017 Magna Cum Laude. After working in the hospital for a short period of time Mitzie joined our team in December 2018. Mitzie loves meeting new people and thoroughly enjoys helping them throughout their entire journey here at Syracuse Plastic Surgery.
Direct Line: 315-938-8533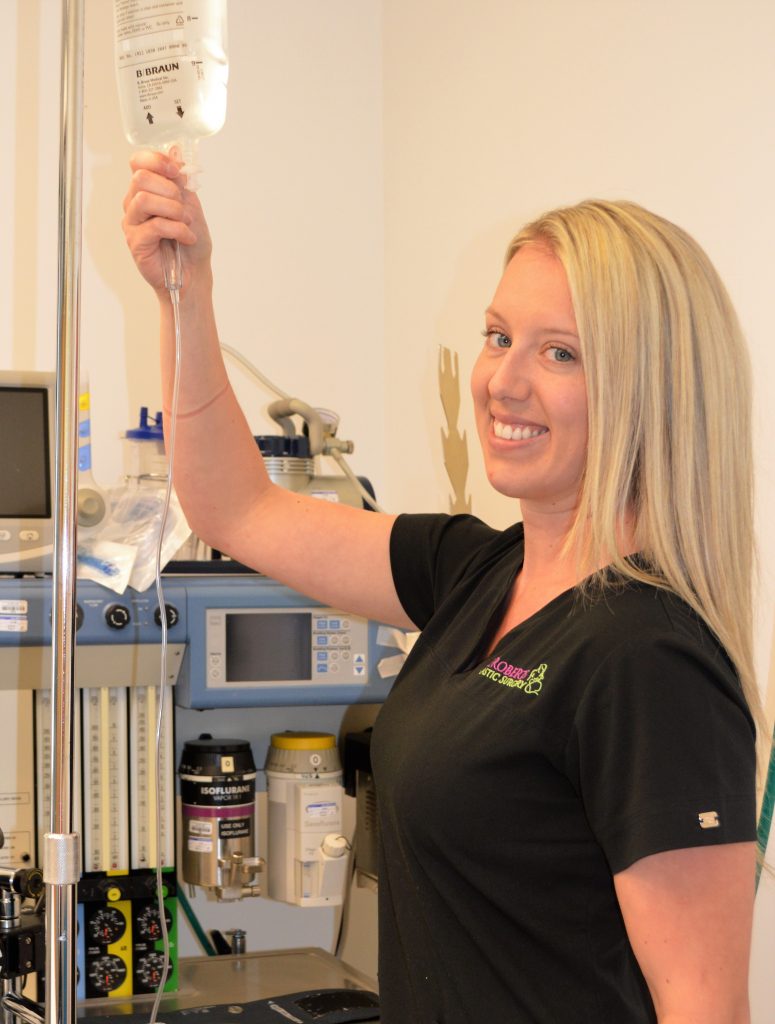 Maryann Cerio, Registered Nurse
Maryann is a Registered Nurse and Post Operative Care Nurse at Syracuse Plastic Surgery. She grew up in Cicero & Central Square, NY where she graduated from high school in 2007. Maryann earned her associates degree in science & nursing at Herzing University in Orlando, Florida. She has been at Syracuse Plastic Surgery since February of 2015.  Maryann got married in October 2018 and became a mother in November 2019. In off hours she enjoys spending time with her family.
Direct Line: 315-938-8532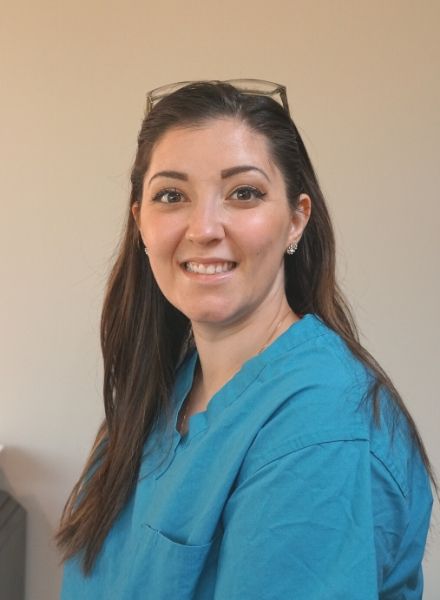 Jordynn Lee, Registered Nurse
With an ADN from Morrisville, Jordynn is now attending SUNY Delhi for her BSN. She has two children and a fiancé who she loves spending time with. You can usually find her on her days off in her Jeep, or on her snowmobile.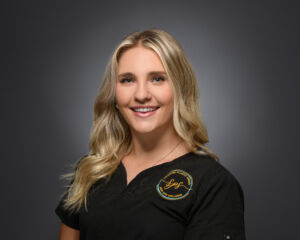 Hayden Nolan, Registered Nurse
Hayden was born and raised in Hamilton, New York.  She went on to attend nursing school at Morrisville State College. She has been working for Syracuse Plastic Surgery since February 2021 and loves being apart of the surgical team! Outside of work, Hayden enjoys hiking with her dog, golfing, and spending time with friends and family.
Dane Moore, Registered Nurse
Dane is originally from Michigan and found his way to SUNY Morrisville after playing hockey in Nova Scotia. At Morrisville, he received his nursing degree while playing NCAA hockey. On his days off he enjoys playing sports, spending time with his family, friends, and dog.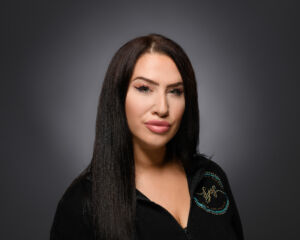 Suzaura Muller,

LPN
I have been a Licensed Practical Nurse since 2013 and have been practicing in the healthcare field ever since gathering an array of experiences.
I am passionate about aesthetics and helping others to feel and look great! I believe that beauty starts from within and make a point of spending time getting to know each of my patients as it is essential to bringing out their inner beauty. Currently, I am administering Intramuscular Injections (IM Injections), such as B12, Lipo-Mino, and Immune Support.  These injections can offer increased energy, boost metabolism and help with improving overall health.  The feedback from patients has been so positive that I am currently working to bring  IV Hydration Therapy. In addition to IM Injections, you can schedule appointments with me for RF Microneedling which is done to help improve your skin tone and texture and this can be done with or without PRF, chemical peels, laser hair removal, tattoo reduction, skin tightening with NuEra, Thermage, and dermaplaning.
Book your appointment today!
Through our website
By calling our office  (315) 299-5313
Emailing me directly, Suzaura@SyracusePlasticSurgery.com.
  I am looking forward to our time together and helping you meet your health and beauty goals.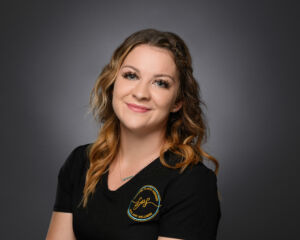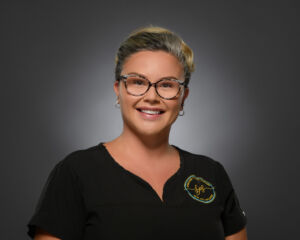 Kimberly Banks,

Surgical Assistant
Kim has been working for Syracuse Plastic Surgery since July of 2004. Kim takes pride in her work, always has a smile on her face, and providing excellent patient care has always been a top priority for her! Kim grew up in Central New York and when she is not working, she enjoys spending time with her family.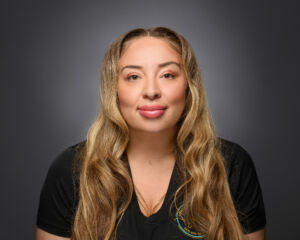 Marceline Kilbourn,

Medical Assistant
Marceline has worked as Dr. Armenta's medical and surgical assistant since 2015. She assists in all patient care, minor surgery, and in our onsite surgical center as Dr. Armenta's surgical assistant. She enjoys learning from Dr. Armenta and considers him a mentor, she's done a great job grasping on to all his vast knowledge of Dermatology and Cosmetic Surgery field. Marceline has an Associates Degree in Applied Science and Medical Assisting. When she is not assisting Dr. Armenta, she loves to cook and spend time with her husband and 4 amazing children.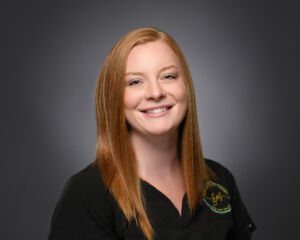 Carly Briand,

Medical Assistant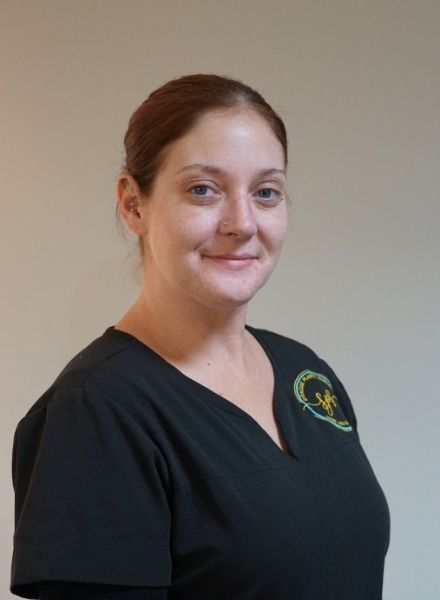 Sarah DeSantis, Surgical Assistant
Trained and Certified in Medical Administration & Assistance with over 10 years of experience working in Medical billing, Claims processing, and Provider Relations.  Proficient with Contracts as well as referrals and pre-authorizations. Outside of work I enjoy making memories with my closest friends and family and raising my handsome son and beautiful daughter.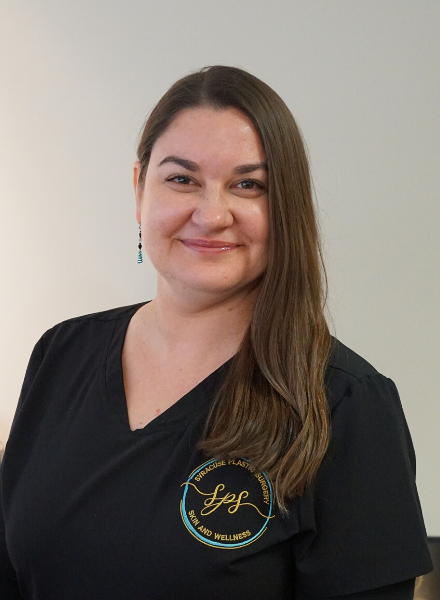 Casia Kyle, Billing Specialist
Casia is a Medical Coding and Billing Specialist. She graduated from the OCM Boces Medical coding and Billing program in February of 2019 and joined Syracuse Plastic Surgery. Casia is married and has 2 children. She loves spending time with her family playing games and cooking.
Direct Line: 315-938-8523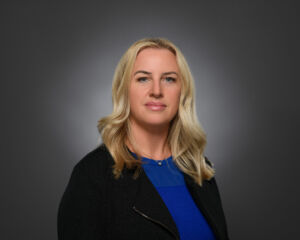 Kristy Stott, Billing Specialist
Kristy is a Medical Biller for Syracuse Plastic Surgery, Kristy also helps in scheduling patients along with insurance follow up. Kristy has been in the medical billing field since early 2000 giving her 20 years' experience in the medical billing field. Outside of work Kristy helps run her family's restaurant which was started in 1981. Kristy loves to work out including running half marathons. Kristy is a wife and mother of 2 and loves to spend quality time with her family any chance she can.
Direct Line: 315-938-8527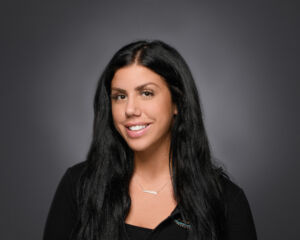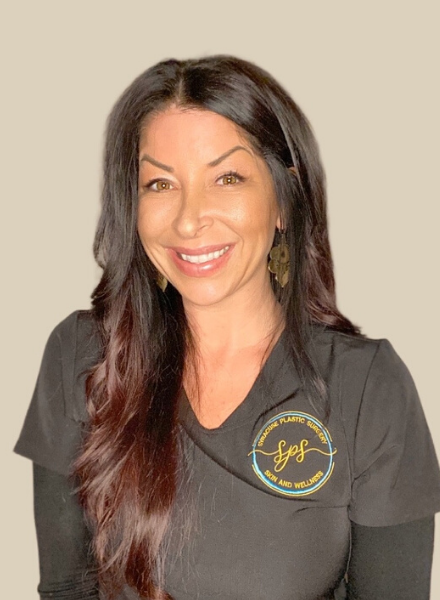 Jamie Laxton,
Front Office Coordinator
Jamie is the Front Office Administrator at Syracuse Plastic Surgery. Originally from Syracuse, NY, Jamie graduated high school in '97 and got her degree at Columbia College in 2006. She has been with Syracuse Plastic Surgery since 2012. Jamie loves to travel as much as possible and wants to see everywhere she can! When she is not in the office, she has two kids and a husband that keep her very busy.
Direct Line: 315-938-8524
India McLaurin,
Front Office Specialist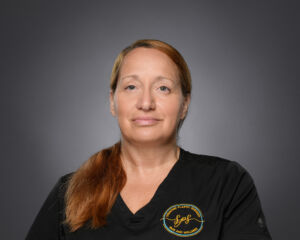 Genevieve (Jenny) Lugo
Jenny keeps our patient areas and onsite surgical center/OR in pristine condition! Jenny has a very positive attitude and is always open to learning new things and taking on new tasks. When she's not buzzing around keeping Syracuse Plastic Surgery in tip-top shape, she helps to take care of her elderly mother. Jenny also has two adult sons and two grandchildren. She loves spending her free time with her fiancé and fur babies.
CONTACT US TODAY
Book Your Consultation