Lindsey Gaworecki (Sampo), Physician Assistant
Lindsey is a board-certified physician assistant who graduated from St. John Fisher University and attended Clarkson University, where she received her Masters of Physician Assistant studies. Lindsey has over a decade of experience in surgery and dermatology, which has allowed her to have keen knowledge of anatomy, precise examinations, and delicate hands.
Her primary focus is on surgical dermatology and aesthetic rejuvenation. She performs routine skin checks, removes precancerous/malignant lesions, and treats skin disorders. To further her knowledge and stay up-to-date on the latest and safest techniques, Lindsey attends a variety of conferences and meetings with the world's renowned injectors. Lindsey offers a wide range of non-surgical facial rejuvenation treatments, including Botox, Dysport, Jeuveau, the Juvederm family of fillers, and Restylane products.
Every patient is unique, and Lindsey believes in emphasizing that rather than altering their natural beauty through careful injections and product selection. Comfort, education, and satisfaction are paramount, and she continues to stay up to date-with evolving techniques.
Lindsey is a native of Syracuse and resides with her husband, daughter, and rescue pup.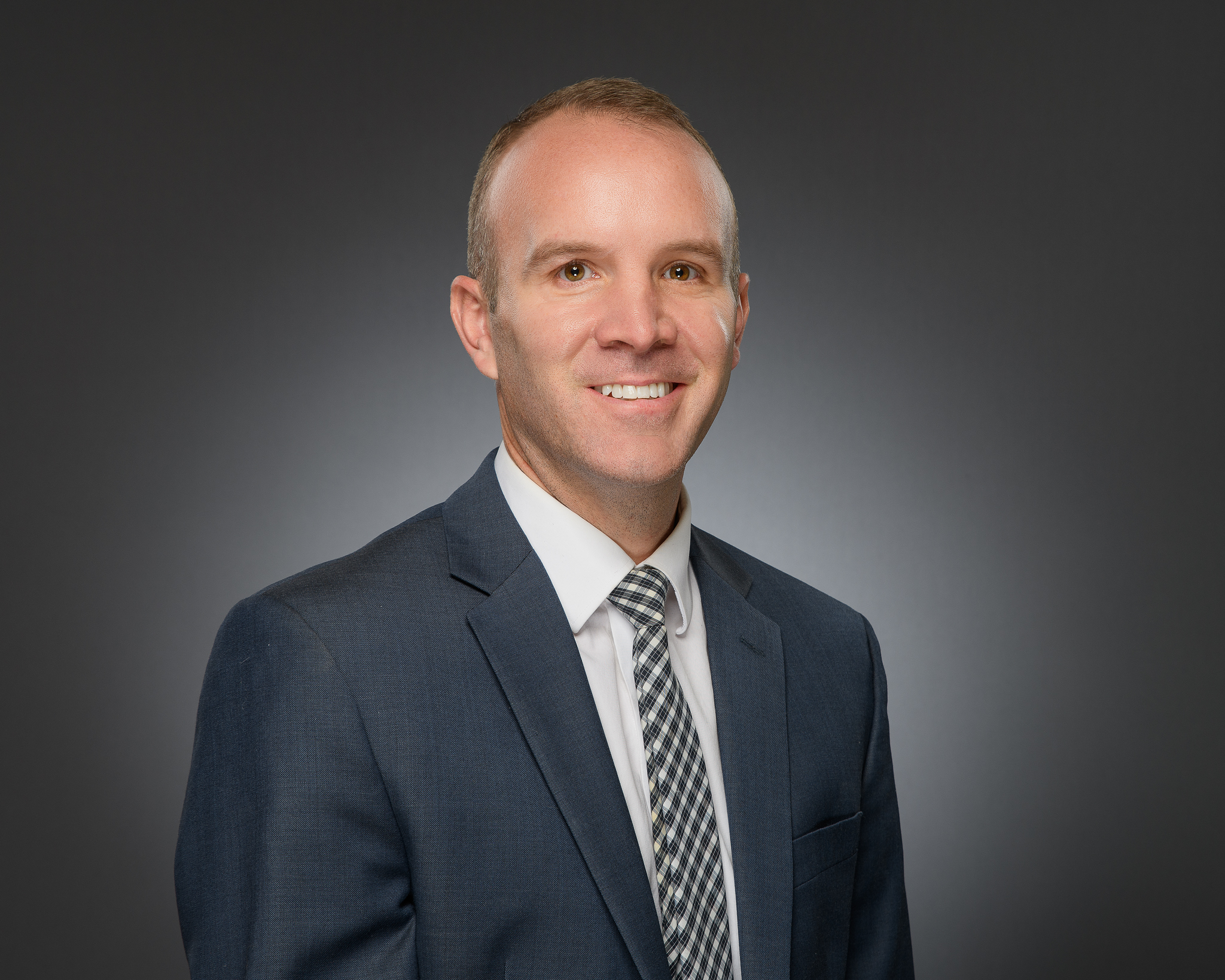 Brandon Crandall, Nurse Practitioner
Brandon joined our team in September and has over nine years of experience as a Certified Nurse Practitioner. Brandon started his career in urgent care, where he developed his core nursing skills.
Brandon's admiration for cosmetics began when he was 16 years old and was in a life-threatening accident where he sustained massive facial injuries that required multiple cosmetic procedures. He saw firsthand the impact cosmetic surgery has on one's life.
Brandon has devoted himself to dermatology and cosmetics for the past five years. He completed a post-graduate dermatology out of south Florida and specialized training in cosmetics and injectables.
Brandon is currently a member of The American Society of Plastic Surgery and The American Academy of Dermatology and often teams with our board-certified plastic surgeons and renowned estheticians to provide patients with the best possible treatment.
Brandon was born and raised in Upstate NY and now resides in the local area with his wife and two children. He enjoys outdoor activities such as golf and traveling the world with his family in his spare time.
Brandon is focused on elevating cosmetic skin care in the Central New York region.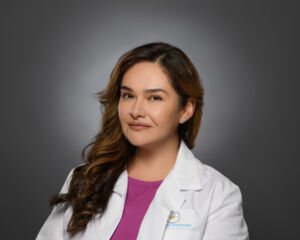 Marcela Tobar,
NYS Licensed Esthetician
Marcela Tobar is an Board Certified esthetician who obtained her NYS Esthetics License and began her career as an Esthetician in 2016. She attended The Aesthetics Science Institute where she has taken additional advanced skin care courses and continued her education. Marcela is committed to keeping up with industry standards to ensure successful outcomes and the safety of her patients. She believes knowledge is key to being the best esthetician possible. Her passion for skin care makes her job an enjoyable experience each day. Marcela believes that investing in your skin is a benefit that will last a life Save time. Additionally, Marcela is a well recognized Professional Makeup Artist in the Syracuse area. She has attended several Makeup schools including The Makeup For Ever Academy in NYC. She has been working with many talented photographers in the area allowing her to express her creativity and passion for Makeup. She has collaborated in the Syracuse Fashion shows which have allowed her to show off her work. In 2018 Marcela received the Best of Syracuse award. Marcela takes pride in each treatment she performs. From Dermaplaning, Chemical peels, Microdermabrasions, Makeup, Microblading and many other services, she finds it very fulfilling to connect with her patients, establish trust, and give personal attention to their needs.
Office Hours:
Tuesday and Wednesday: 10:00am until 5:00pm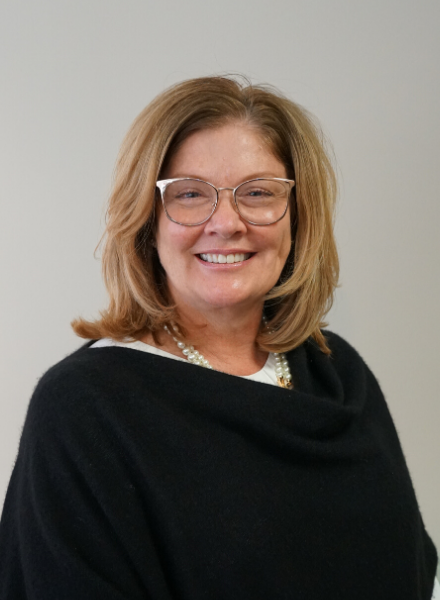 CeCe Stinziano, Surgical
 Administrator
CeCe is the Surgical Administrator at Syracuse Plastic Surgery, bringing with her a wealth of experience and expertise. She holds a BSN degree from Nazareth College of Rochester, as well as a nursing degree from Crouse Hospital School of Nursing. CeCe has been an integral part of our practice since 2011, demonstrating unwavering dedication and a commitment to providing exceptional patient care and customer service.
Beyond her professional achievements, CeCe is a proud mother of three daughters and a doting grandmother to two beautiful grandchildren. When she's not at work, she cherishes the opportunity to spend quality time with her loved ones, creating lasting memories with family and friends.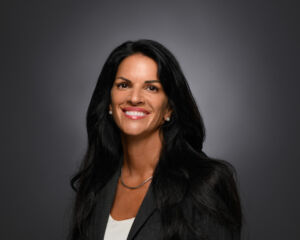 Linda DeRoberts,
Clinical Administrator
Linda holds a Master's Degree in Leadership with a focus on Business Administration. She joined the team in 2018 with a goal to streamline processes and facilitate growth. Linda believes great skin is a result of proper skincare and promotes Syracuse Plastic Surgery Skin & Wellness as the Anti-aging piece of the puzzle. She enjoys helping others, giving back, traveling, and making memories with her family and friends.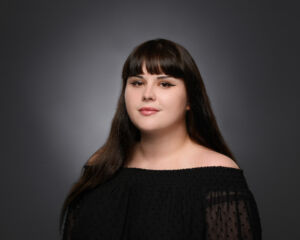 Denise Adams, Financial Officer
Denise Adams joined Syracuse Plastic Surgery in April of 2019. She has dedicated over a decade to working in the non-profit animal welfare world including daily operations and management, fundraising, assisting veterinary staff, and working as a NYS Peace Officer. Denise takes pride in assisting her co-workers, working with lasers, and learning about the newest cosmetic and esthetic treatments. Denise is a native of Central New York who lives with her husband, son, and cats. Outside of work she enjoys hiking, reading, creating art, and spending time with family and friends.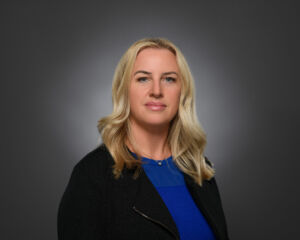 Kristy Stott, Billing Supervisor
Kristy is a Medical Biller for Syracuse Plastic Surgery, Kristy also helps in scheduling patients along with insurance follow up. Kristy has been in the medical billing field since early 2000 giving her 20 years' experience in the medical billing field. Outside of work Kristy helps run her family's restaurant which was started in 1981. Kristy loves to work out including running half marathons. Kristy is a wife and mother of 2 and loves to spend quality time with her family any chance she can.
Direct Line: 315-938-8527
Jeanne May, Surgical Scheduling Coordinator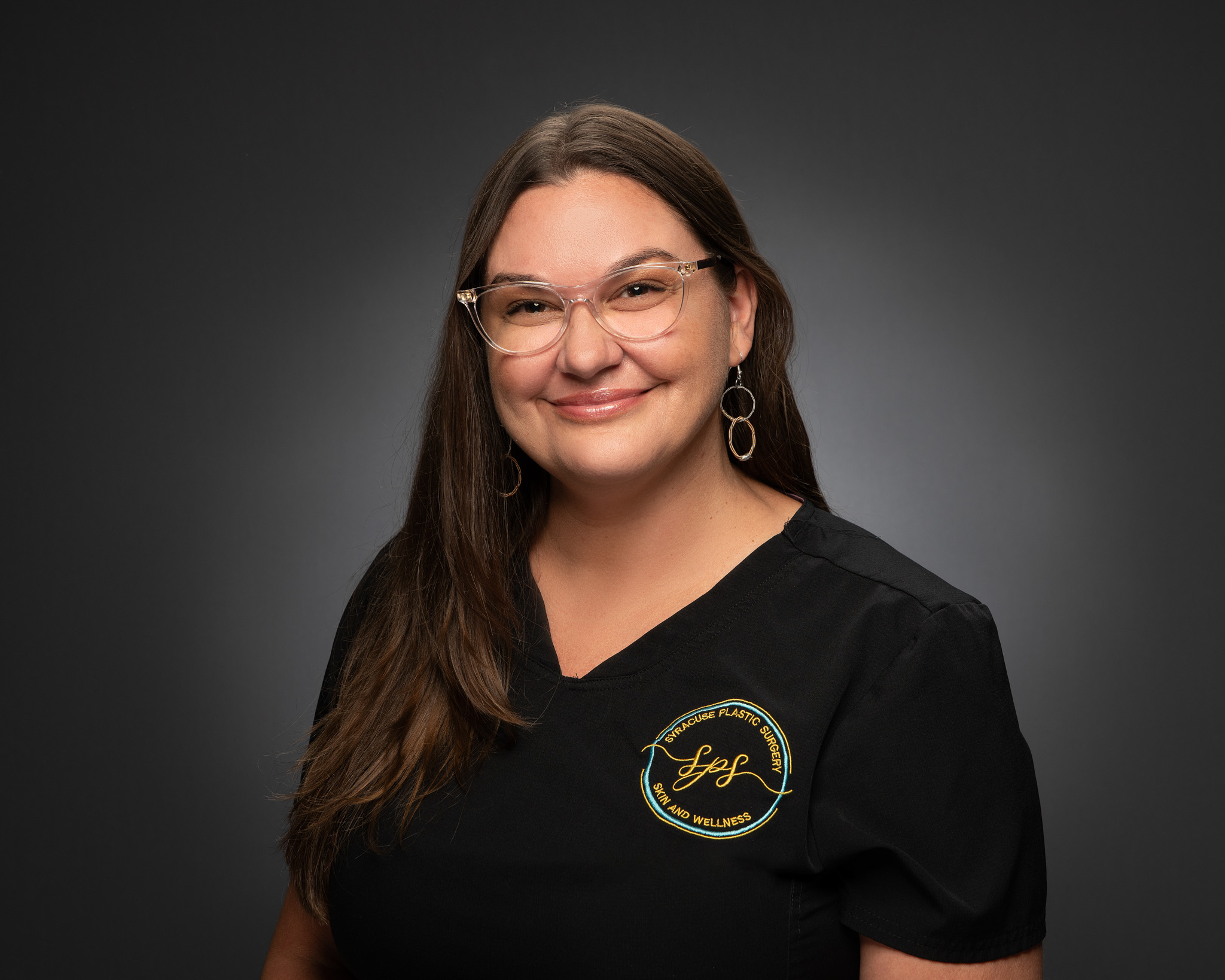 Casia Kyle, Surgical Scheduling Coordinator
Casia is an esteemed member of the Syracuse Plastic Surgery team, serving as the Surgical Consultation Coordinator. Since joining our practice in February 2019, Casia has demonstrated exceptional skills and qualifications. She completed the OCM Boces Medical Coding and Billing program, equipping her with the necessary knowledge and expertise to excel in her role.
With over 20 years of experience in the Food and Beverage industry, Casia brings a unique perspective to her position. Her attention to detail, outgoing attitude, and positive outlook on life create an environment where patients feel heard, cared for, and reassured that they are in capable hands.
Casia's ability to connect with individuals and guide them through the surgical process is unparalleled. She understands the importance of personalized care and support, ensuring that each patient receives the utmost attention and guidance.
Beyond her professional achievements, Casia enjoys cooking for her colleagues, fostering a sense of camaraderie and teamwork within the office. She also values spending quality time with her friends and family, engaging in recreational activities and culinary pursuits. As a proud mother of her son, Caleb, and daughter, Cecelia, Casia understands the significance of nurturing relationships and creating lasting memories.
For any inquiries or questions, please feel free to reach out to Casia directly on her dedicated line at 315-930-4354. She is committed to providing exceptional service and guidance throughout your surgical journey at Syracuse Plastic Surgery.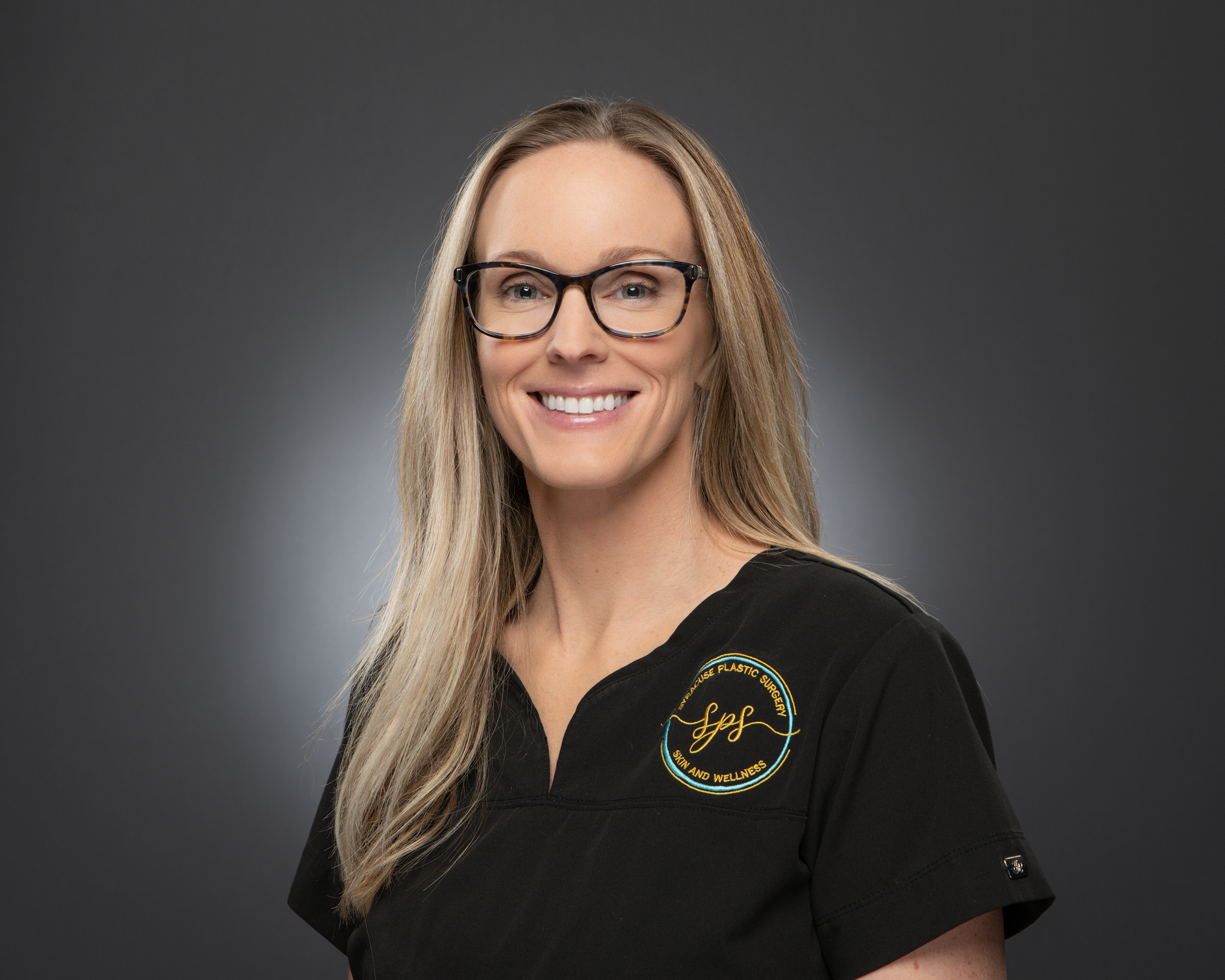 Jessica Blind, Surgical Reception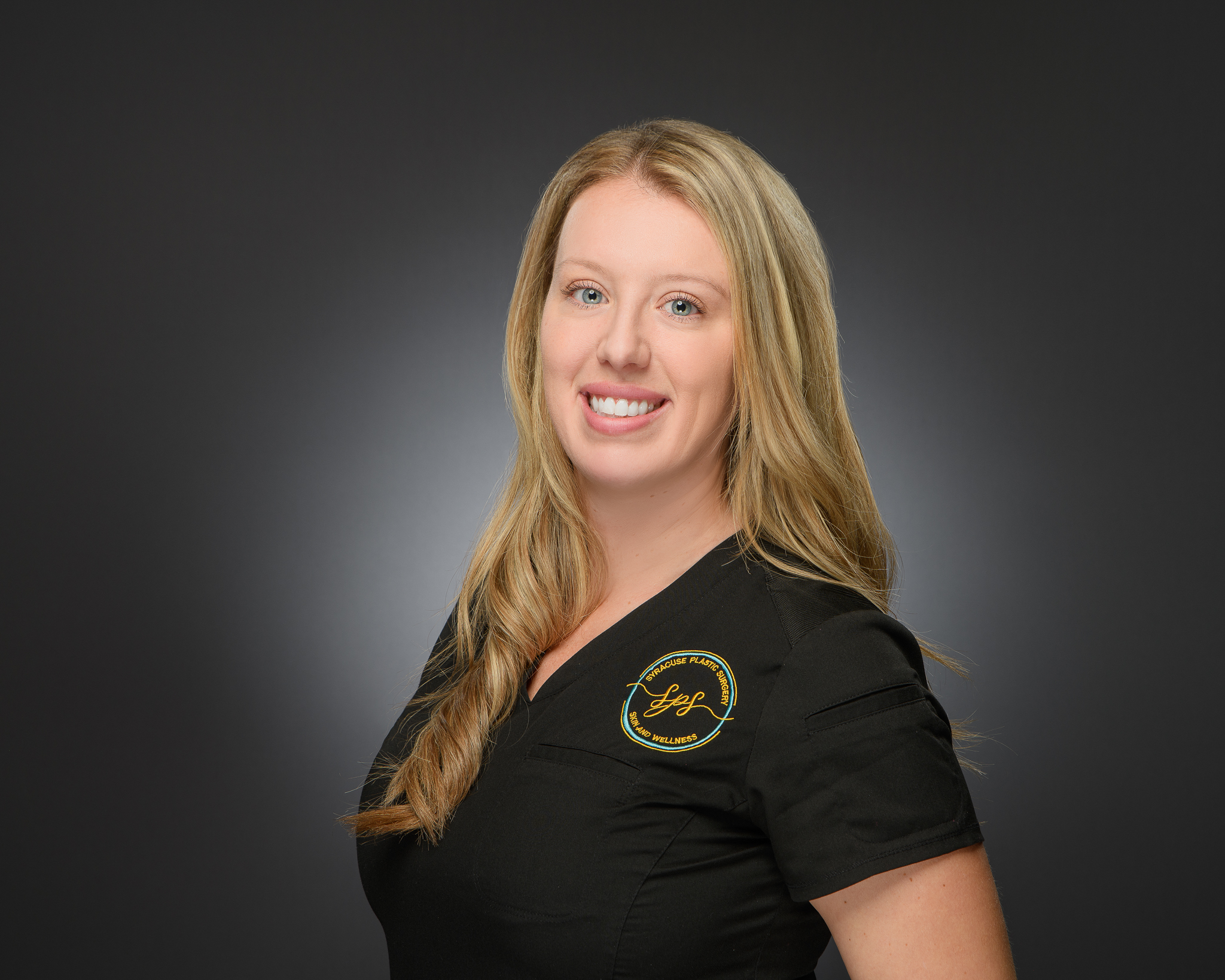 Maryann Cerio, Registered Nurse
Maryann is a Registered Nurse and Post Operative Care Nurse at Syracuse Plastic Surgery. She grew up in Cicero & Central Square, NY where she graduated from high school in 2007. Maryann earned her associates degree in science & nursing at Herzing University in Orlando, Florida. She has been at Syracuse Plastic Surgery since February of 2015.  Maryann got married in October 2018 and became a mother in November 2019. In off hours she enjoys spending time with her family.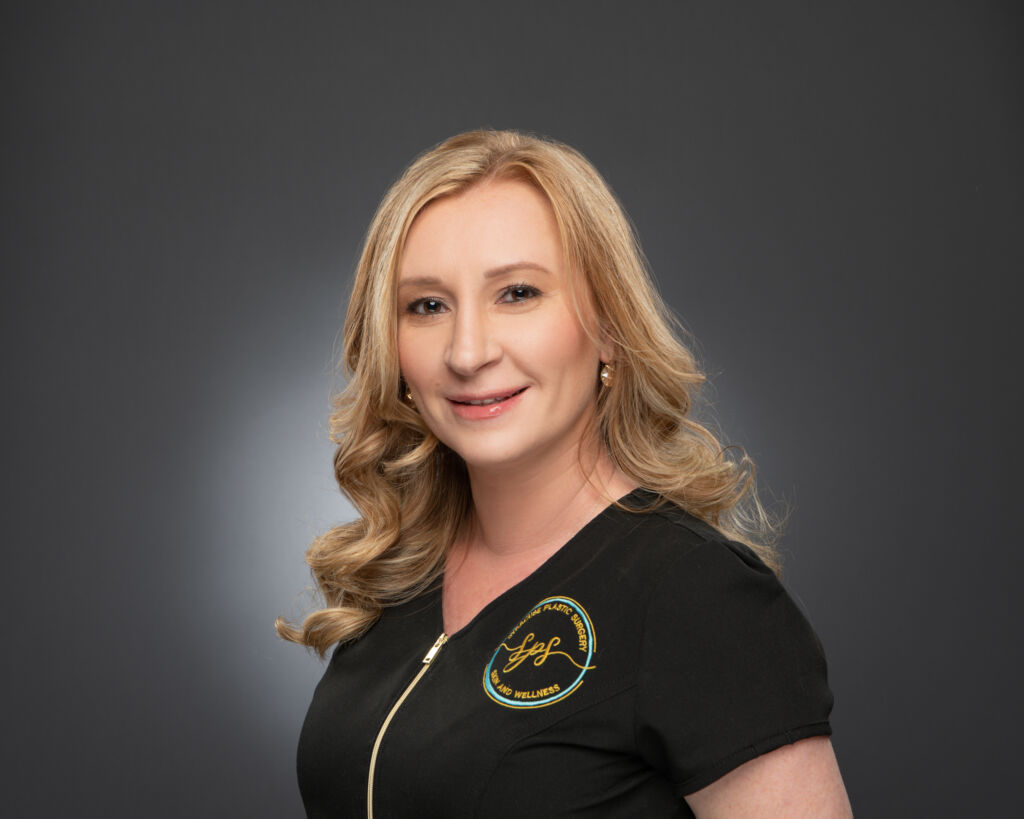 Olga Giarusso, Registered Nurse
Olga joined our team in 2021 as our pre and postoperative nurse. She has been a registered nurse for over 5 years in the medical-surgical unit and has made an incredible impact on her patients and healthcare team with her welcoming personality and motivation to provide excellent care. She graduated Magna Cum Laude from Keuka College with her BSN and is always looking for ways to expand her knowledge.
Olga immigrated from the Ukraine in 1989 and is fluent in the language. Her unique background and life experiences has led her to believe that each day is a gift and an opportunity to change a life. She is married with one daughter and is very involved in her daughter's passion in sporting activities as well as volunteering with the kids at her local church. In the midst of her busy life, she makes time for her family and friends and  enjoys cooking, traveling, and reading.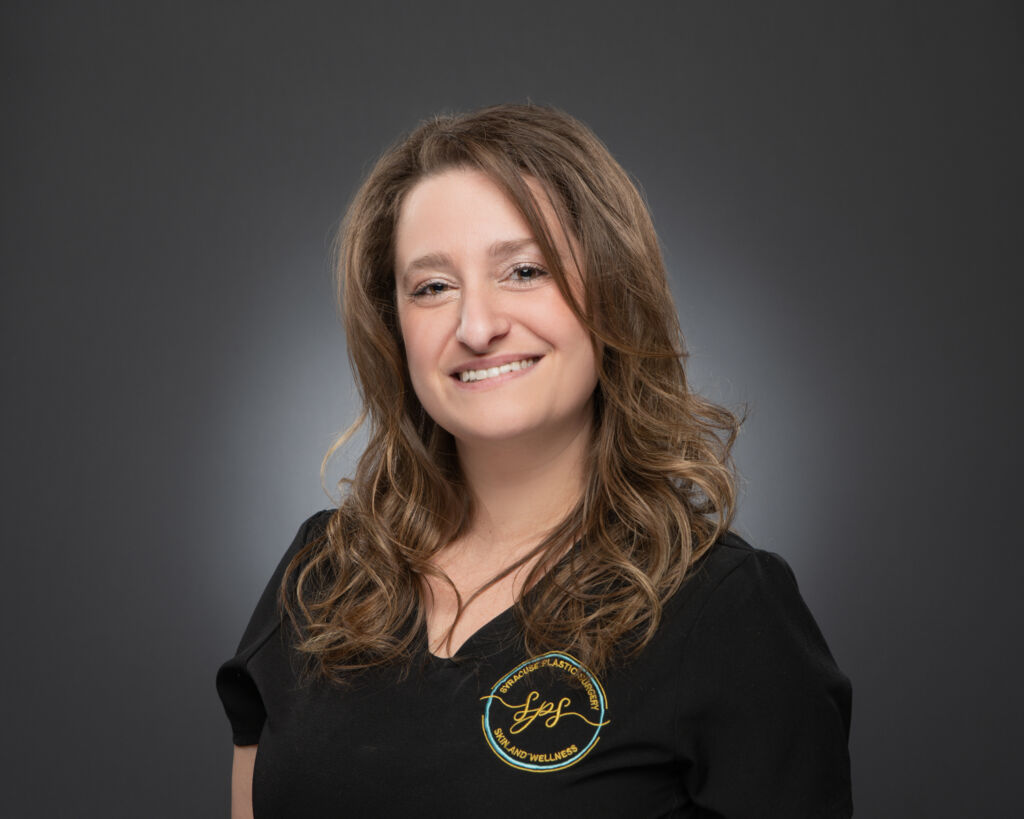 Vittoria Chandler, Registered Nurse
Sarah Hilliker, Registered Nurse
Suzanne Buck, Registered Nurse
Bryanna Vitale, Registered Nurse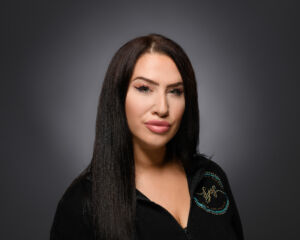 Suzaura Muller,

LPN
I have been a Licensed Practical Nurse since 2013 and have been practicing in the healthcare field ever since gathering an array of experiences.
I am passionate about aesthetics and helping others to feel and look great! I believe that beauty starts from within and make a point of spending time getting to know each of my patients as it is essential to bringing out their inner beauty. Currently, I am administering Intramuscular Injections (IM Injections), such as B12, Lipo-Mino, and Immune Support. These injections can offer increased energy, boost metabolism and help with improving overall health. The feedback from patients has been so positive that I am currently working to bring IV Hydration Therapy. In addition to IM Injections, you can schedule appointments with me for RF Microneedling which is done to help improve your skin tone and texture and this can be done with or without PRF, chemical peels, laser hair removal, tattoo reduction, skin tightening with NuEra, Thermage, and dermaplaning.
Book your appointment today!
Through our website
By calling our office (315) 299-5313
Emailing me directly, Clinical@SyracusePlasticSurgery.com.
I am looking forward to our time together and helping you meet your health and beauty goals.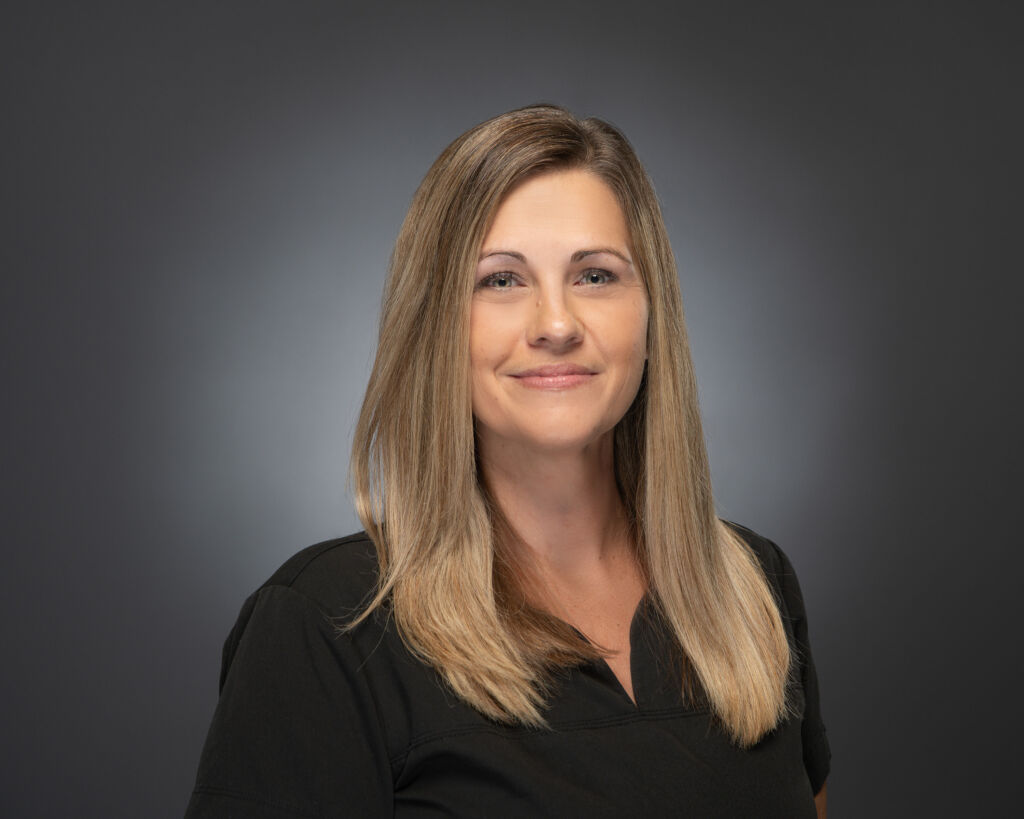 Kelly Mulcahey,

LPN
Kelly has been practicing as an LPN since 2002 with a focus on dermatology and skincare. Specifically, she enjoys assisting with surgical procedures and developing relationships with each of her patients. Kelly joined SPS in 2021 and is excited to further her career in health and wellness including IM injections of lipo-mino, B12, and immune support.  Outside of work, she enjoys kayaking with her husband, hiking with her two daughters, and spoiling her two dogs.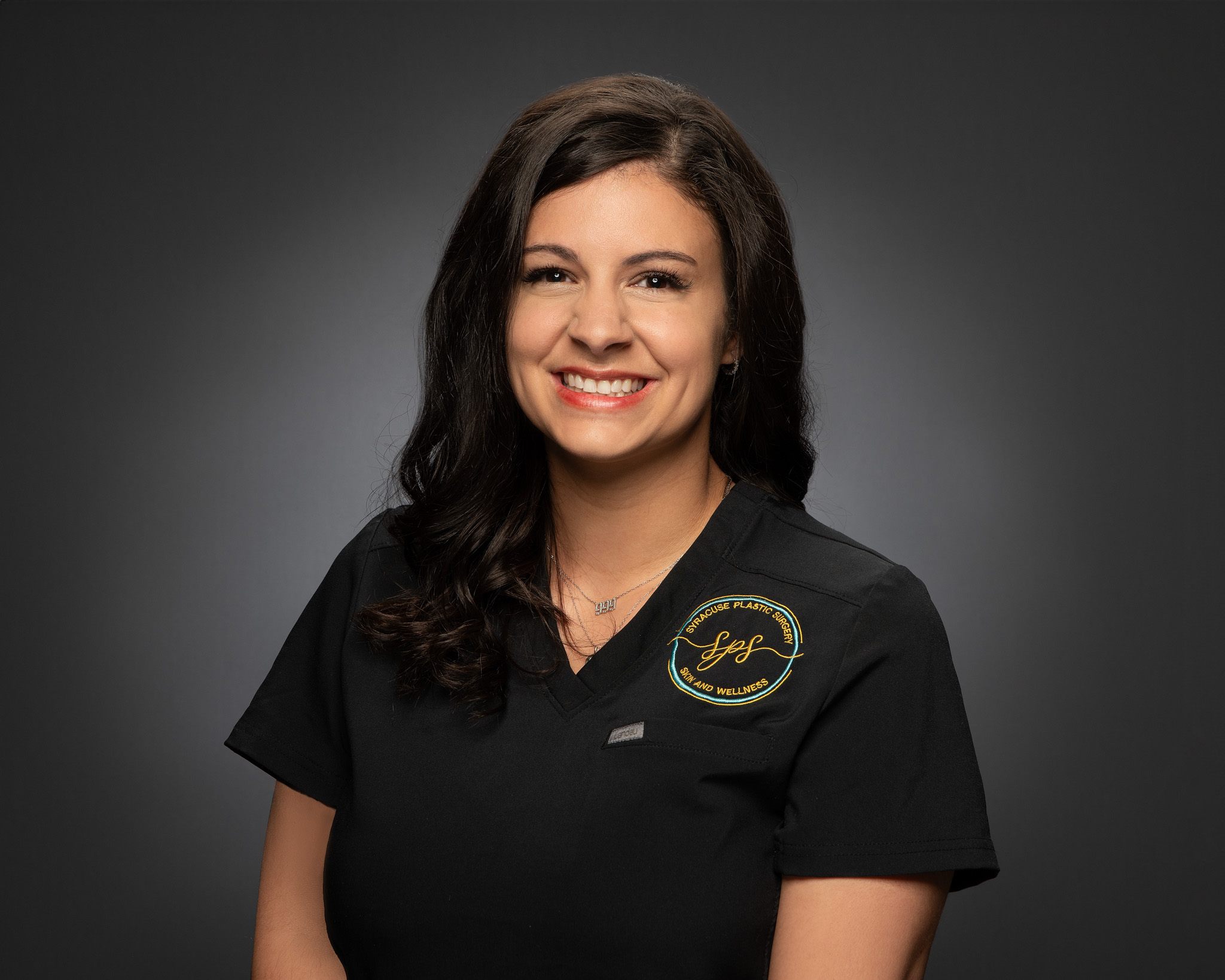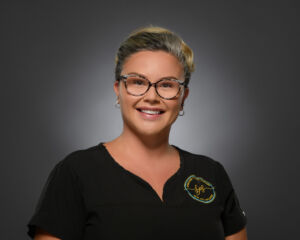 Kimberly Banks,

Surgical Assistant
Kim has been working for Syracuse Plastic Surgery since July of 2004. Kim takes pride in her work, always has a smile on her face, and providing excellent patient care has always been a top priority for her! Kim grew up in Central New York and when she is not working, she enjoys spending time with her family.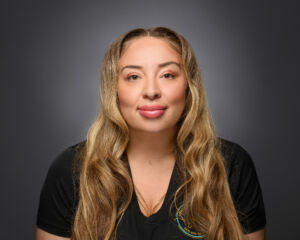 Marceline Kilbourn,

Medical Assistant
Marceline has worked as Dr. Armenta's medical and surgical assistant since 2015. She assists in all patient care, minor surgery, and in our onsite surgical center as Dr. Armenta's surgical assistant. She enjoys learning from Dr. Armenta and considers him a mentor, she's done a great job grasping on to all his vast knowledge of Dermatology and Cosmetic Surgery field. Marceline has an Associates Degree in Applied Science and Medical Assisting. When she is not assisting Dr. Armenta, she loves to cook and spend time with her husband and 4 amazing children.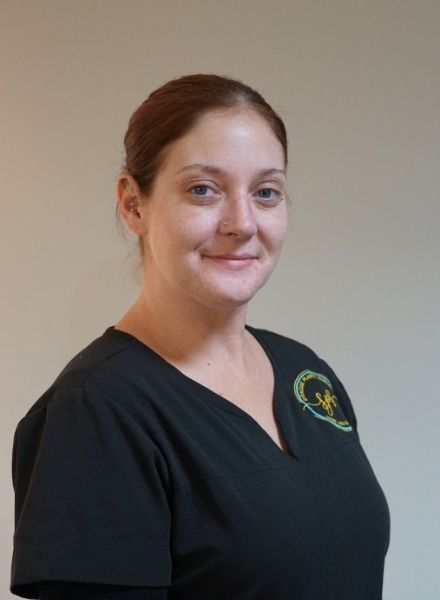 Sarah DeSantis, Medical Assistant
Trained and Certified in Medical Administration & Assistance with over 10 years of experience working in Medical billing, Claims processing, and Provider Relations.  Proficient with Contracts as well as referrals and pre-authorizations. Outside of work I enjoy making memories with my closest friends and family and raising my handsome son and beautiful daughter.
Haley Dickinson, Medical Assistant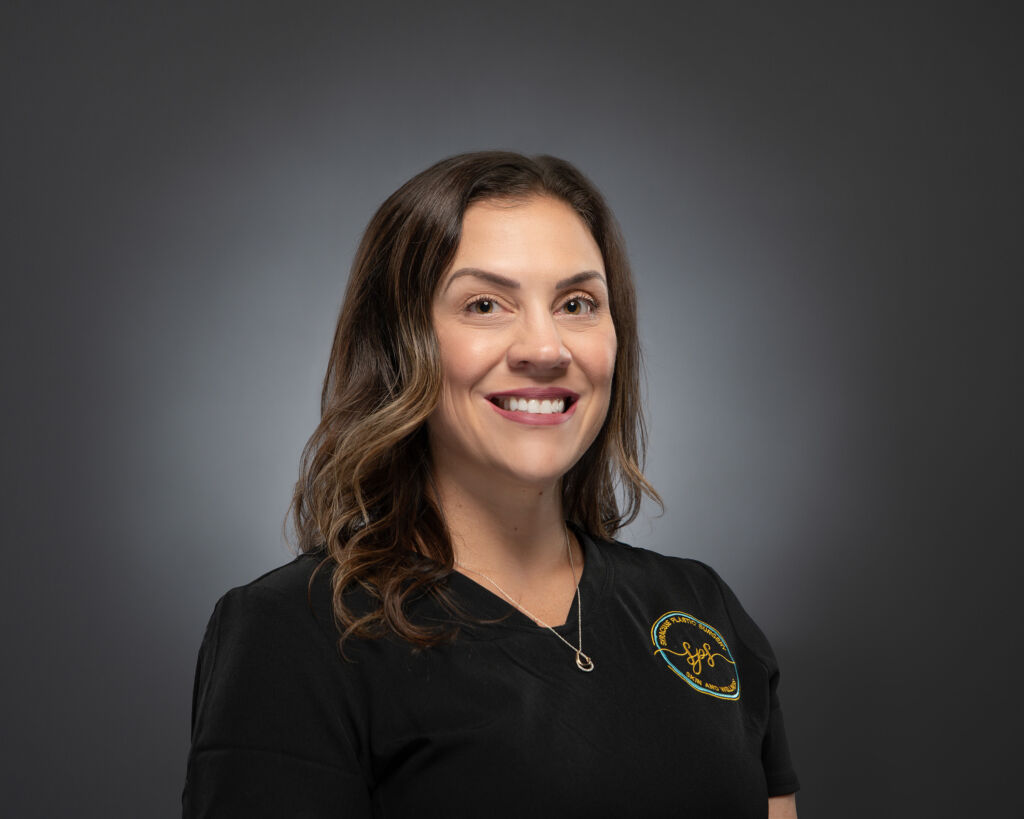 Wendy Holland, Billing Specialist
Wendy started at Syracuse Plastic Surgery in August of 2021 as a Billing Specialist.  She brings 20 + years of billing experience ranging from dental, pediatric, and  anesthesia & pain management.
She is a lifelong resident of Syracuse, graduating from Liverpool High School. Wendy is a proud mom of 3 beautiful children
Some of her interests outside of work include: attending concerts, reading mystery novels, working out, and spending quality time with family and friends.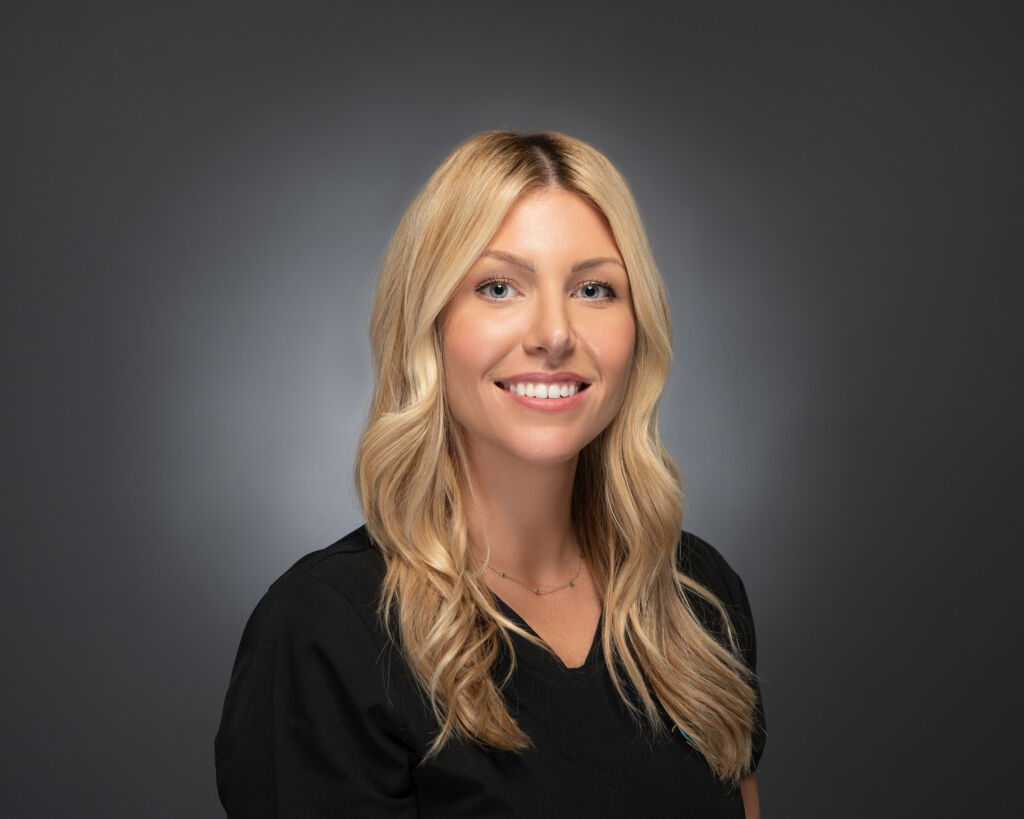 Ashley Tracey, Sales & Marketing Coordinator 
Ashley is a valuable addition to the Syracuse Plastic Surgery team, having joined us in September of 2021. She brings with her a wealth of knowledge and expertise, holding a Bachelor's degree from Lemoyne College and possessing over ten years of experience in the beauty and skincare industry.
Ashley's genuine passion for helping others feel and look their best is evident in her work. Her dedication to providing exceptional care and personalized solutions is unmatched. Patients can trust that Ashley will go above and beyond to ensure their satisfaction and well-being.
Outside of the office, Ashley enjoys exploring new destinations through travel and cherishes quality time spent with her family and friends.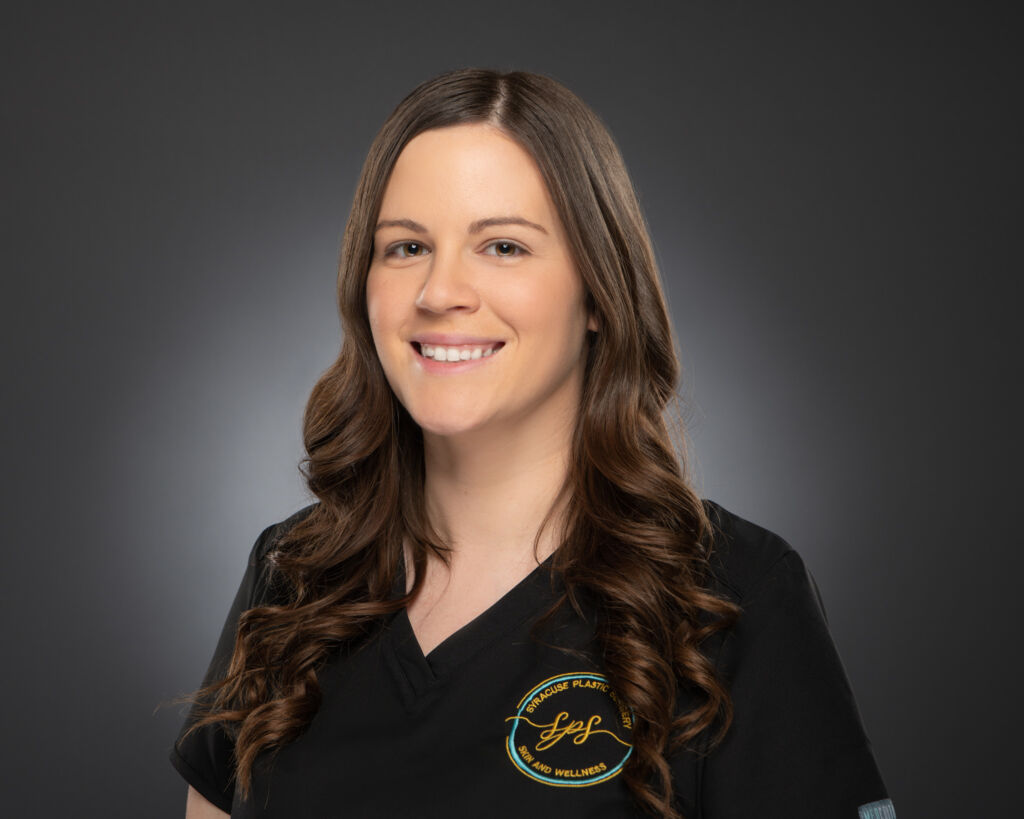 Amanda Button,
Front Office Specialist
Amanda started with Syracuse Plastic Surgery in April of 2022. Having 10 plus years in customer service. She decided to join our team to learn more about the beauty and skincare industry. Amanda does a great job communicating and making sure all patients feel welcomed. Outside of work she loves spending time with her family and friends, especially her son Tristian.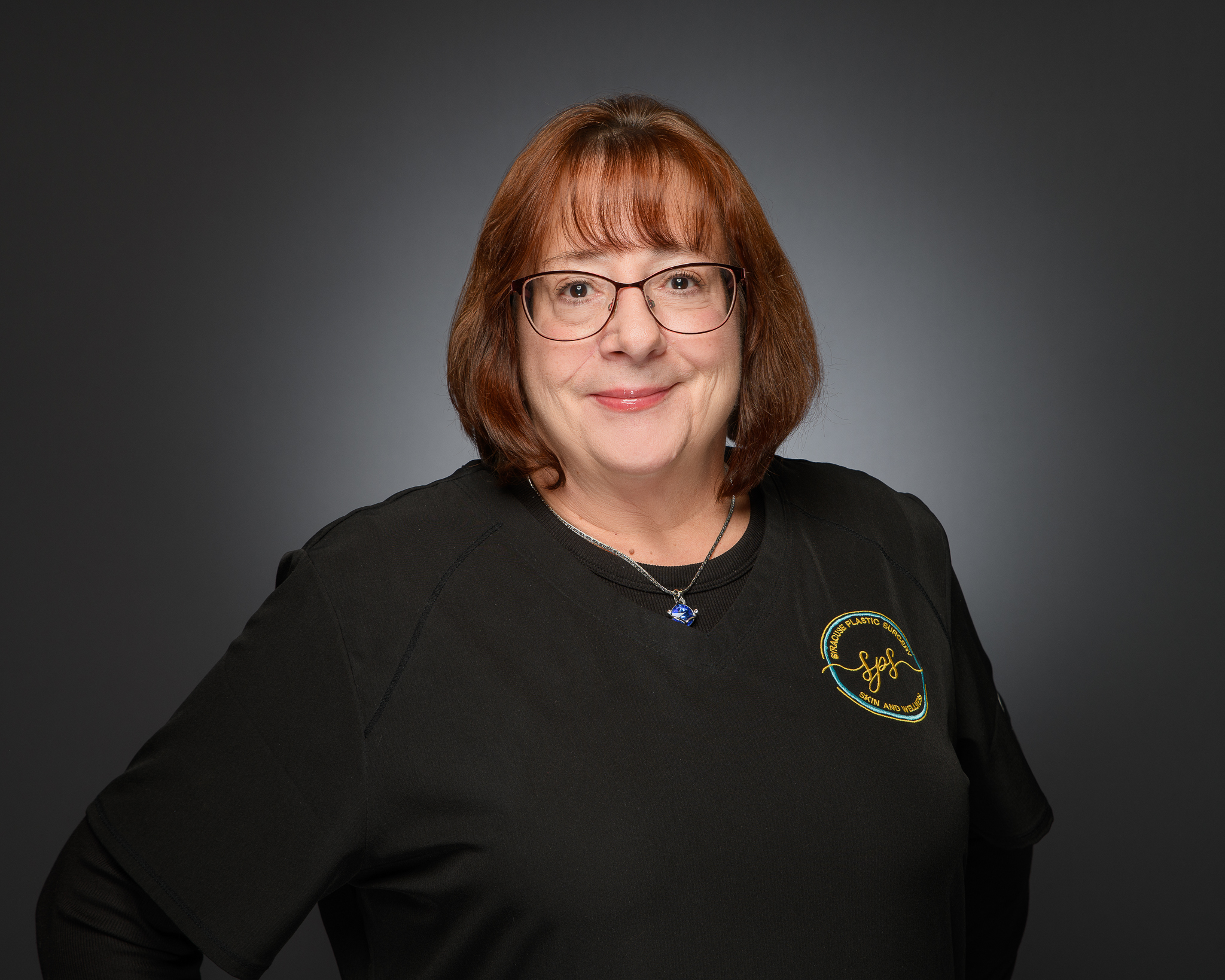 Dee Schaefer, Front Office Specialist
Dee started at Syracuse Plastic Surgery in August of 2022 after working for 20 years in animal welfare. She holds a BS degree in Business Management and certification in Humane Education. Dee has trained therapy dogs for 15 years and currently has two that love to visit with people. Dee enjoys learning about the skincare industry and is passionate about teaching others the importance of good skincare. In her spare time, her interests include music, (she plays the piano), being outdoors, photography, and spending time with her husband, children, and grandchildren.
Lainie Falvo, Front Office Specialist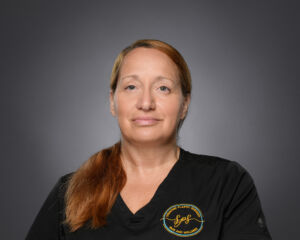 Genevieve (Jenny) Lugo
Jenny keeps our patient areas and onsite surgical center/OR in pristine condition! Jenny has a very positive attitude and is always open to learning new things and taking on new tasks. When she's not buzzing around keeping Syracuse Plastic Surgery in tip-top shape, she helps to take care of her elderly mother. Jenny also has two adult sons and two grandchildren. She loves spending her free time with her fiancé and fur babies.
CONTACT US TODAY
Book Your Consultation