CONTACT US TODAY
Book Your Free Consultation

The ALASTIN Skincare product line helps prepare and increase skin receptivity to procedures as well as enhancing the healing process in order to optimize the overall procedure result. The products are also designed to combat the signs of aging, and improve and maintain skin health with daily use.  ALASTIN Skincare products featuring TriHex Technology are based on proprietary science designed to stimulate, strengthen and support the skin's regenerative processes to enhance skincare procedure outcomes. When stimulated by ALASTIN Skincare products, the new skin is softer, smoother and more pliable.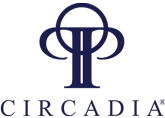 Circadia professional skincare is based on the skin and body's natural Circadian rhythms. Chronobiology, the biology of time, is based on the principles of defending skin from damage during the day, and stimulating repair during sleep, and is at the core of our concept. Circadia has been a pioneer in bringing the concept of Circadian rhythms to the health and wellness industry.

DeRoberts Plastic Surgery offers a variety of skincare products. Products include: Ultra Hydrating Serum (Hyaluronic acid), Glycolic Acid Facial Cream, Sheer Sunscreen, Tinted Sunscreen, and Lip Plumping Treatment.

Epionce is formulated to help unleash the natural potential of your skin. Our unique approach provides a blend of key botanical ingredients to reveal healthier-looking skin that can help improve the visible effects of aging – giving you smoother, more radiant skin. Our gentle and effective formulas are paraben, fragrance, sulfate and gluten-free. Restorative botanical ingredients incorporate powerful multifactorial antioxidants along with barrier boosting cholesterol, ceramide and free fatty acids in proven concentrations to improve the overall health and appearance of the skin.

Dynamic and multifunctional products are elegantly engineered to bring true innovation to the patients who use them and the physicians who confidently recommend them.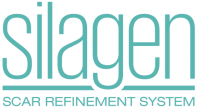 Silagen Scar Refinement System® – Silagen gels and sheets create a protective barrier over the scar, which increases hydration and helps stop excessive collagen build up. This will help flatten and soften your scar, and reduce redness, itching and pain.
Silagen Rapid Recovery System® – Containing an Arnica-Bromelain complex, this system is formulated for maximum efficacy in reducing bruising, swelling, pain and to promote healing.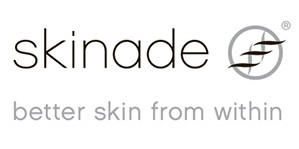 Skinade is a multi-award winning, natural peach and mangosteen flavoured anti-ageing collagen drink containing a patent pending formulation of active ingredients that boosts your body's natural production of collagen and hyaluronic acid. Skinade improves the way your skin looks and feels in as little as 30 days.