Accepted Insurance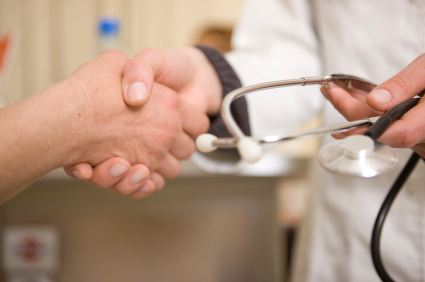 Please verify our acceptance of your insurance at the time you make an appointment as the included list may change.  If you have questions about specific coverages please contact your insurance provider directly.
Syracuse Plastic Surgery participates with multiple insurance plans including but not limited to:
AARP Medicare Supplement
Humana Health Plans
Tri-Care (Humana Military)
Aetna
Lifetime Benefit Solutions
Tri-Care Prime( Humana Military)
Bankers Life & Causality
Martins Point Healthcare
UMR
Blue Cross and Blue Shield
Medicare of New York
United Health Care
Champva
Meritain
Cigna
Emblem Health
MVP
National Elevator Industry Health Benefit
Fidelis Care New York
Penn Treaty Network American
Government Employees Hospital Association
Today's Option
HealthNet
Lab Services provided by Mass General and Lab Alliance
Please note that, depending on your insurance, you may receive a bill from the associated lab for labs sent out.
Frequently Asked Questions
An insurance deductible is a specified amount of money (capped limit) you must first pay before your insurance will begin paying for medical costs. For example, you have a $1000.00 deductible, you must pay $1000.00 out of pocket before your insurance carrier begins to cover any medical expenses. The set deductible amount is paid directly to your medical provider. You may be responsible for a copay or coinsurance amount even after the deductible is met, but the insurance company is paying a portion of the medical charge.
The set deductible amount will automatically reset at the beginning of the policy period. Most policy periods are one year long. After the new policy period starts, you will again be responsible for paying the deductible until it is fulfilled.
The premium is the amount you pay each month to your insurance provider. This is the only payment you will have if you never use your health insurance. You will continue to pay premiums until you no longer have the insurance plan. A deductible only has to be paid if and when you use the insurance.
Premium prices are dependent on different factors including who you add to your insurance plan (just you, you plus your spouse, family, etc.), the plan you have picked, and if your employer contributes a portion/percentage to your premium.
Your health insurance will begin covering your healthcare expenses once you meet the set deductible, however, you may still be responsible for an expense each time you use the insurance.
A copay is the portion of a medical insurance claim that you are responsible for paying. In most cases, the medical office will require the copay be paid at the time of your appointment. The copay amount varies depending on the insurance plan. In some cases, the copay is not a set amount, but instead a set percentage based on the amount your insurance will be charged for the medical visit.
Some health insurance options limit the percentage of medical claims they cover. You are responsible for the remaining, uncovered percentage. This amount is called coinsurance. For example, once your deductible is met, your insurance company may pay 80 percent of your healthcare expenses. You are then be responsible for the remaining 20 percent.
You do not begin paying your coinsurance until your deductible is met. If you use a provider outside of the approved network, your coinsurance amount may be different.
Your out-of-pocket maximum is the most you will pay during a policy period. Most policy periods are one year long. Once you reach your out-of-pocket maximum, your insurance plan will pay additional medical expenses at 100 percent.
Your deductible is part of your out-of-pocket maximum. Any copayments or coinsurances are also factored into your out-of-pocket maximum. The maximum often does not count premiums and any out-of-network provider expenses. The out-of-pocket maximum varies from plan to plan and is typically high.
 Syracuse Plastic Surgery does not provide Workers Compensation services.
All copays are expected at the time of service.
CONTACT US TODAY
Book Your Consultation