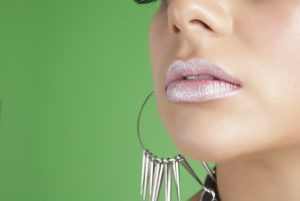 Even though fall brings with it a lot of falling leaves, warm sweaters,and an excuse to get a Pumpkin Spice Latte everyday, colder temperatures can also leave your newly plumped lips feeling dry and peeling. Here at DeRoberts Plastic Surgery, we want our patients to enjoy their results every step of the way so if you just got a lip augmentation from our office, we want to make sure that they are as soft and moisturized as possible. But how?
Do a Lip Scrub
Similar to how you use a face scrub on your nose and face to get rid of dry chapped skin, you should also use a lip scrub on your lips to get rid of dry skin. When using a scrub for your lips, make sure that it doesn't contain any harmful toxins or ingredients since you are more likely to ingest it. For instance, look for an all-natural lip scrub that is made of ingredients like sugar and honey.
Moisturize
If you want butter-soft lips then make sure that you are moisturizing your lips with an all -natural lip balm or chapstick that contains ingredients like shea butter or coconut oil in it.
Drink Water
Did you know that one of the biggest reasons why people's lips get dry and chapped is because they are dehydrated? Even though those pumpkin spice lattes may be fulfilling your sweet tooth, the extra caffeine may also be dehydrating you. Make sure that you drink enough water throughout the day so that your lips don't get so dry and chapped. You may also notice a difference in your skin as well.
Having a new sexy pout can suddenly turn sour if your lips are dry and chapped. Use the tips in this article to make sure that you get to enjoy your new lips. To learn more about lip augmentations or lip augmentation recovery, contact our Syracuse office today and contact us at (315) 299-5313.