Newmedical Technology, Inc. is a global medical products company focused on development, manufacturing and distribution of  patented therapies for advanced wound care, scar management, skin care and surgical solutions. We understand both the physical and psychological impact of wounds and the scars they create and are dedicated to supplying medical professionals with new solutions and on improving quality of life for patients.
Global Leaders
Founded in 2003 and headquartered in Northbrook, Illinois, USA, Newmedical Technology is committed to continual improvement and innovation of products and services through both internal research and development as well as ongoing collaboration with medical professionals and patients. All Newmedical products are made in the U.S.A. at our FDA registered, cGMP compliant, and ISO certified manufacturing facility.
The Focus
Our focus on continual improvement includes participation in numerous medical conferences including international, national, regional and local meetings. In addition, we have a number of surgeons in advisory roles on our Medical Advisory Board.
Aesthetics
As the demand for aesthetic procedure rises, so does patient expectation of nearly flawless results. Our scar treatment and bruise relief products help physicians improve the aesthetic outcome of surgical procedures, cosmetic procedures, burns and injuries. We offer two lines of products–the professional line available only from medical professionals, and the consumer line of products available online and at pharmacies.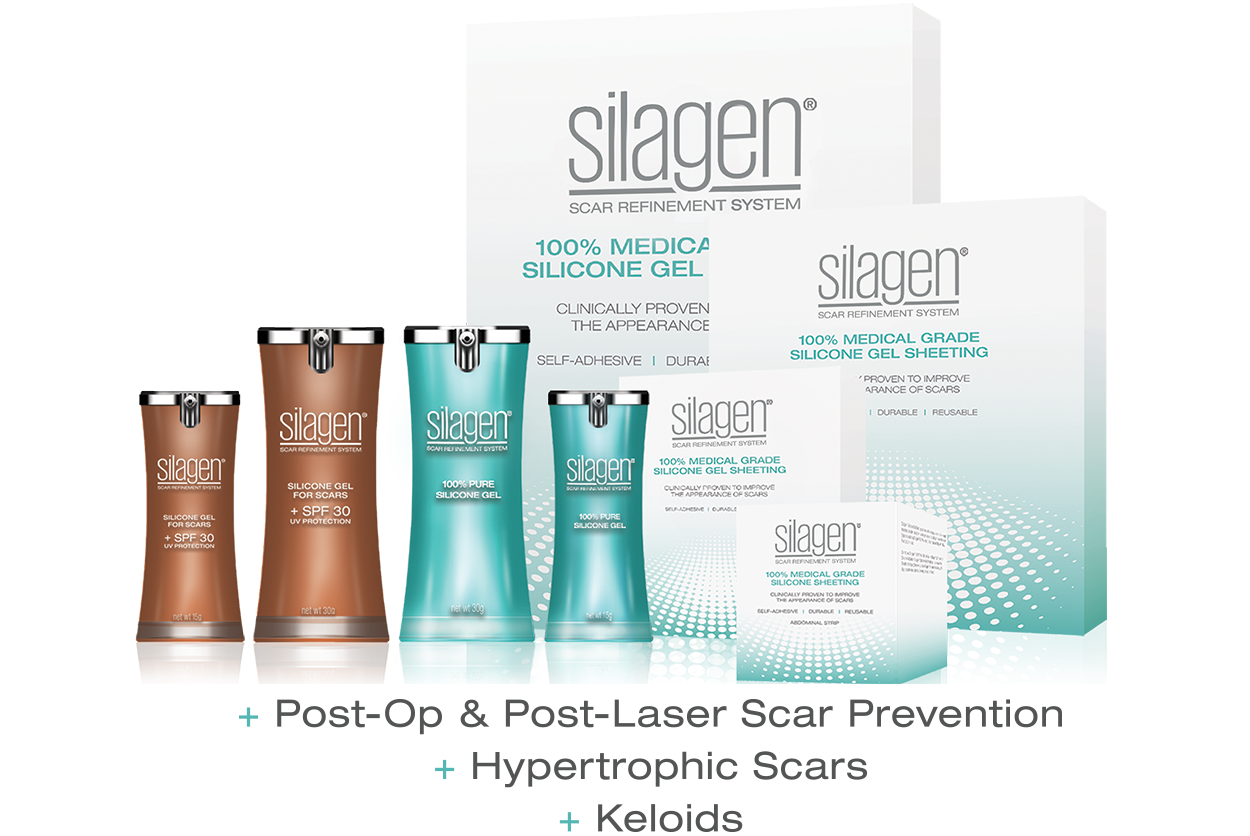 Silicone Gel + SPF – $60.00,
100% Pure Silicone Gel (non-SPF) – $70.00
Various Silicone Sheets and Dots – $15-$75.00
Silagen gels and sheets create a protective barrier over the scar, which increases hydration and helps stop excessive collagen build up. This will help flatten and soften your scar, and reduce redness, itching and pain.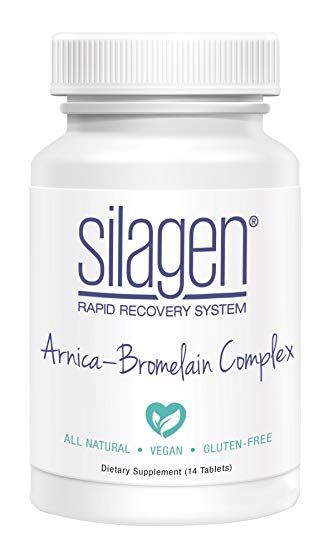 Silagen Post-Procedure Rapid Recovery Kit- $43.00
Containing an Arnica-Bromelain Complex (14 tablets) and Topical Recovery Gel (20g) this system is formulated for maximum efficacy in reducing bruising, swelling, pain and to promote healing.
CONTACT US TODAY
Book Your Free Consultation