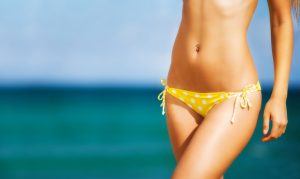 Deciding to undergo a labiaplasty from DeRoberts Plastic Surgery is an extremely personal decision to make. When and if you decide that a labiaplasty is right for you, one of the most important things to be aware of is what you can expect from recovery. For the most part, we have found that the more aware our patients are about their recovery expectations, the easier it is. Let's take a look at a few basic things to know.
No Sex
This may be harder for your partner than it is for you because sex may be the last thing you are considering while in recovery, but you should abstain from sexual intercourse for at least six weeks after surgery or until you get the green light from your doctor.
Wear Loose Clothing
That sexy underwear and those skinny jeans are going to have to hang out on the back burner while you are in recovery. We encourage our patients to wear loose fitting clothing and underwear while they are healing from surgery. Tight clothing and underwear can irritate the incisions and increase healing time.
Swelling and Bruising Are Normal
Just like with most surgeries or procedures, you will likely experience some swelling and bruising after your labiaplasty. To help combat both of these side effects, you can take an over-the-counter NSAID like ibuprofen for a few days. However, it should subside after a few days. If the swelling or pain persists, contact our office and speak with one of our nurses.
Schedule a Consultation
If you have decided to undergo a labiaplasty, use these tips to ensure that you have a smoother recovery. Want to learn more about a labiaplasty? Schedule your consultation today and call our Syracuse office at 315.299.5313.