SkinCeuticals
SkinCeuticals' mission is to improve SKIN HEALTH. They are committed to leading the skincare industry in terms of research and innovation, and promise to provide advanced skincare backed by science.
SkinCeuticals' skincare philosophy centers on three main pillars: PREVENT. PROTECT. CORRECT. These principles work synergistically to provide the healthiest skin possible, and optimal anti-aging results.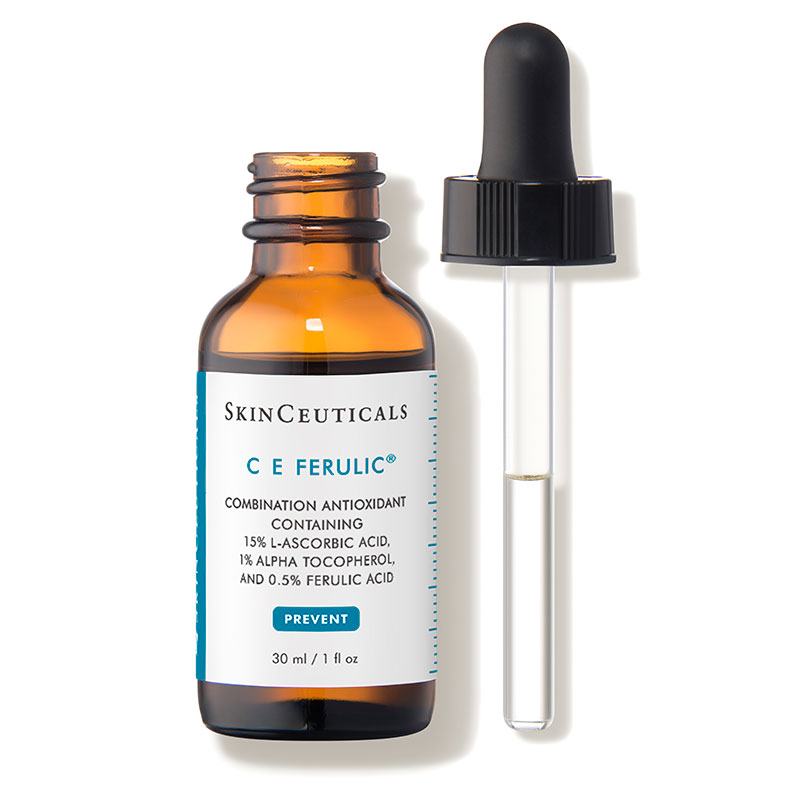 C & E Ferulic (0.5oz) – $75.00
C E Ferulic features a synergistic antioxidant combination of 15% pure vitamin C (L-ascorbic acid), 1% vitamin E (alpha tocopherol), and 0.5% ferulic acid to enhance protection against environmental damage caused by free radicals that can contribute to atmospheric aging. C E Ferulic is now proven to reduce combined oxidative damage generated by UVA/UVB rays, ozone pollution, and diesel engine exhaust by up to 41%. In addition to antioxidant protective benefits, C E Ferulic improves signs of aging and photodamage, the appearance of lines and wrinkles, and the loss of firmness, while brightening skin's complexion.
*Syracuse Plastic Surgery carries the 0.5oz bottles of C&E Ferulic.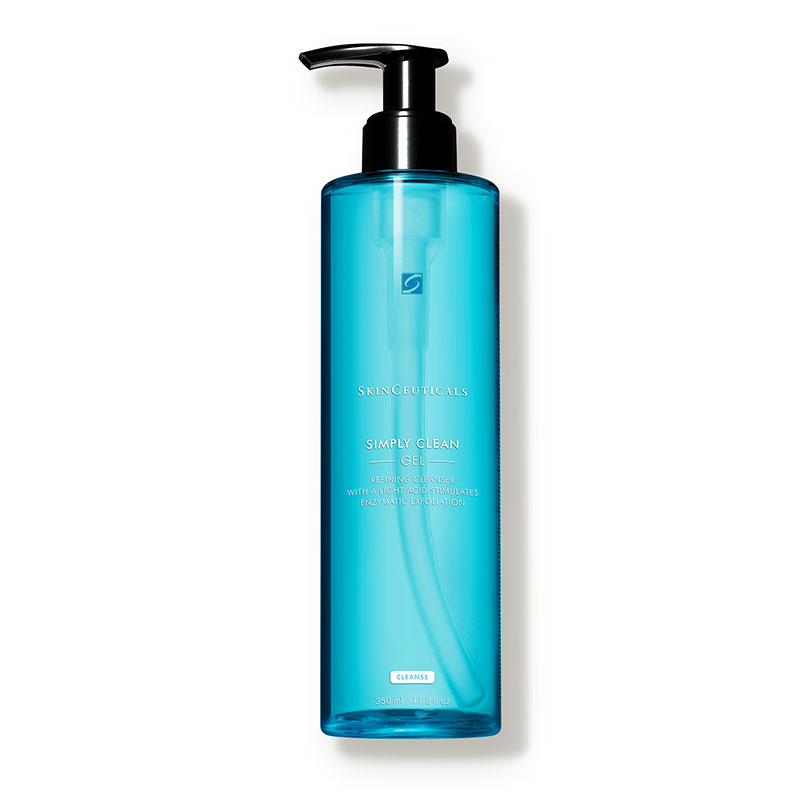 Simply Clean- $35.00
Simply Clean is a powerful makeup removing cleanser formulated with an amino acid surfactant system and a 6% concentration combining sulfonic acid (HEPES), glycerin, chamomile and aloe extracts, orange oil, and citric acid to gently exfoliate uneven or rough skin. This unique gel cleanser efficiently removes waterproof makeup and excess oil to leave skin feeling clean and primed for in-office treatments and at-home cosmeceutical use. Tested pre-procedure.
Staff Favorite
This affordable wash is suitable for all skin types and is great for removing makeup and gently exfoliating the skin.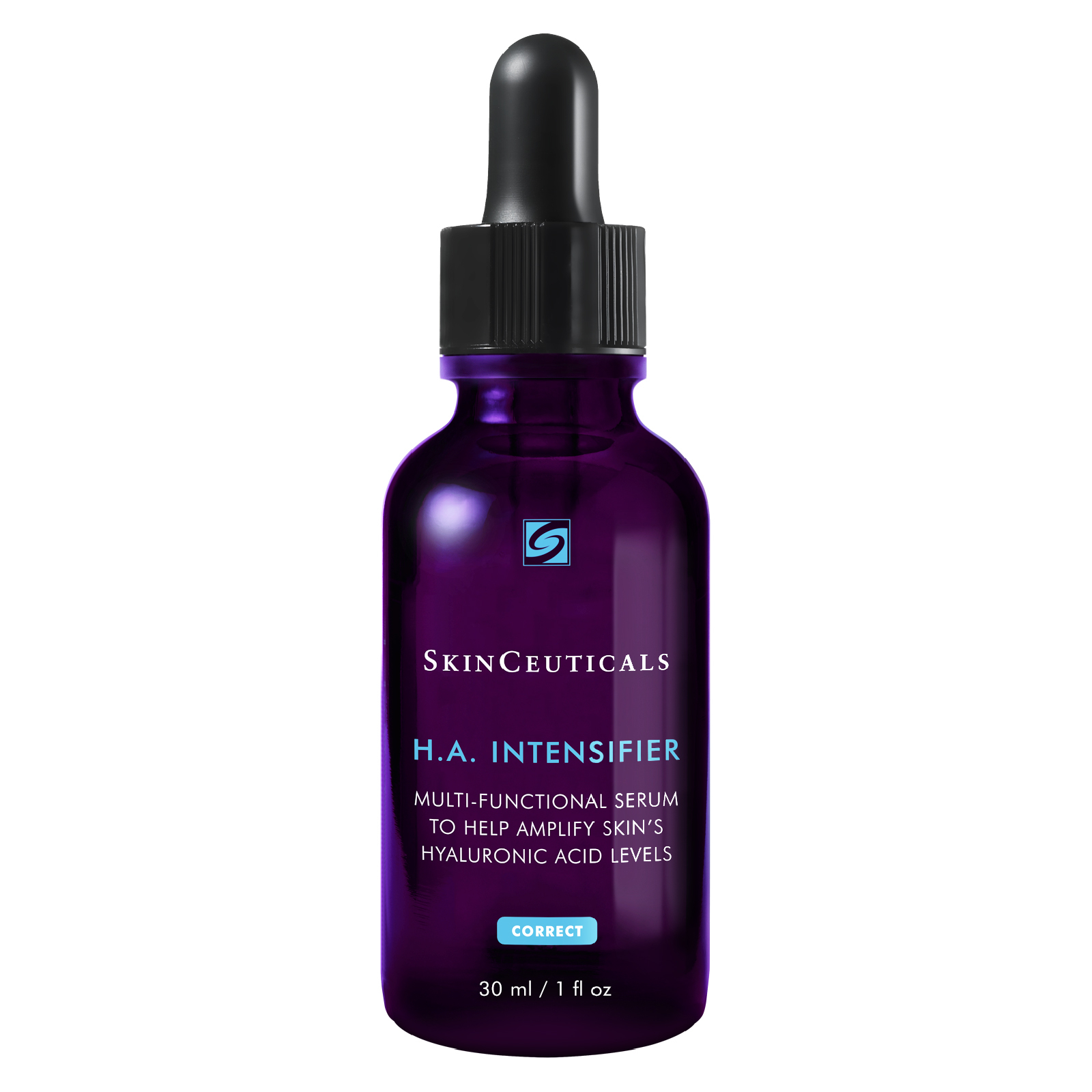 HA Intensifier – $100.00
H.A. Intensifier is a multi-beneficial corrective serum proven to amplify skin's hyaluronic acid levels. This unique formulation contains a high concentration of pure hyaluronic acid, proxylane™, and botanical extracts of licorice root and purple rice to support skin's hyaluronic acid levels and deliver surface hydration, helping improve the visible appearance of firmness, smoothness, and facial plumpness. This hyaluronic acid serum may be used as part of a home skincare regimen after dermal fillers; always consult with your physician for individual at-home advice.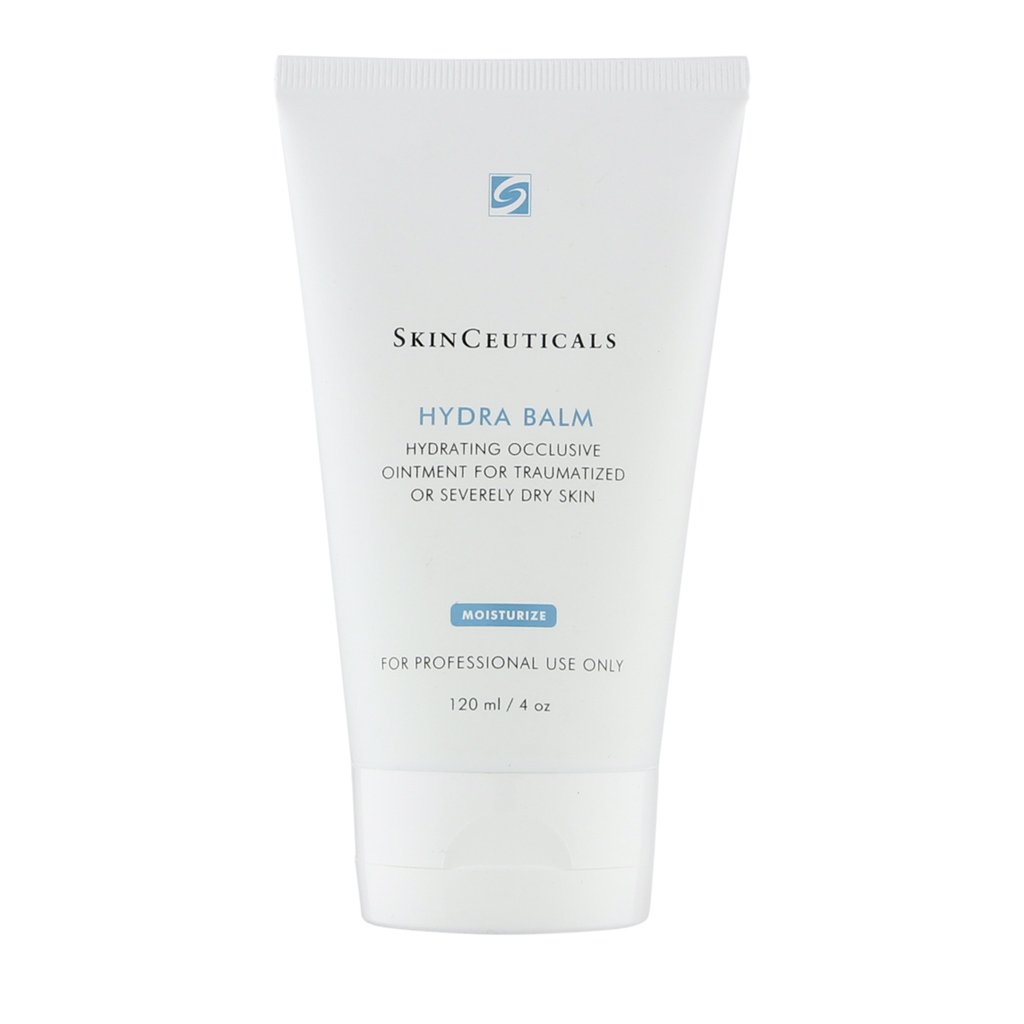 Hydra Balm – $23.00
Hydra Balm is a multi-functional balm targeting severely dry and sensitive skin. Uniquely formulated to help lock in moisture, Hydra Balm maintains skin's hydration levels and is an ideal moisturizer for dry skin. Featuring Aloe Vera and squalene to soothe sensitive and very dry skin, this dry skin treatment creates a protective to provide relief to dry and itchy skin.
Staff favorite
Hydra Balm is great for use on dry skin and post-laser and post-peel care!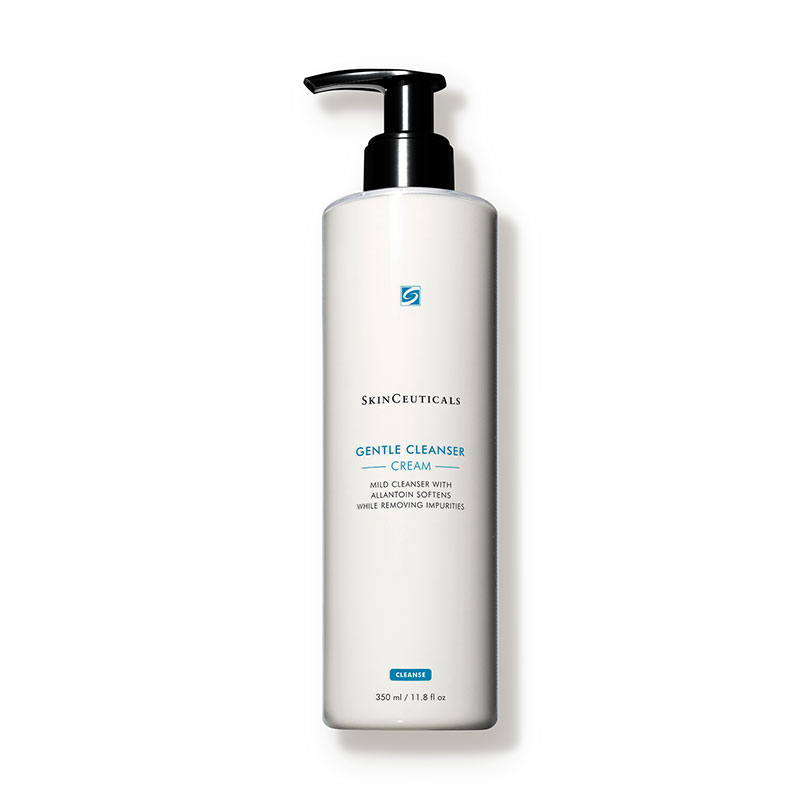 Gentle Cleanser – $35.00
SkinCeuticals Gentle Cleanser is a non-irritating cream cleanser designed to purify the skin while diminishing feelings of discomfort. Designed for sensitive or traumatized skin, this non-irritating cleanser calms and soothes, as it removes excess oils and debris, leaving the skin feeling pure, fresh and comfortable.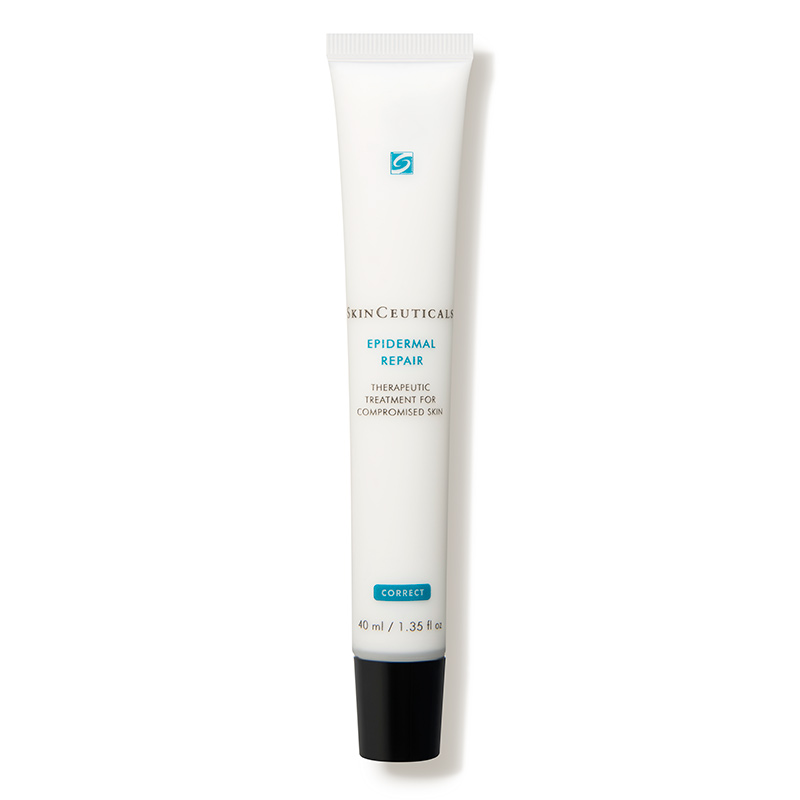 Epidermal Repair – $70.00
SkinCeuticals Epidermal Repair rehabilitates sensitive skin for an even, hydrated and smooth skin texture. Powered by a concentrated blend of beta glucan and gotu kola extract, this soothing lotion is designed to easily mend your skin's barrier function and minimize redness for a clear, even appearance. Apply after a chemical peel, laser treatment or a microdermabrasion to restore your complexion back to health.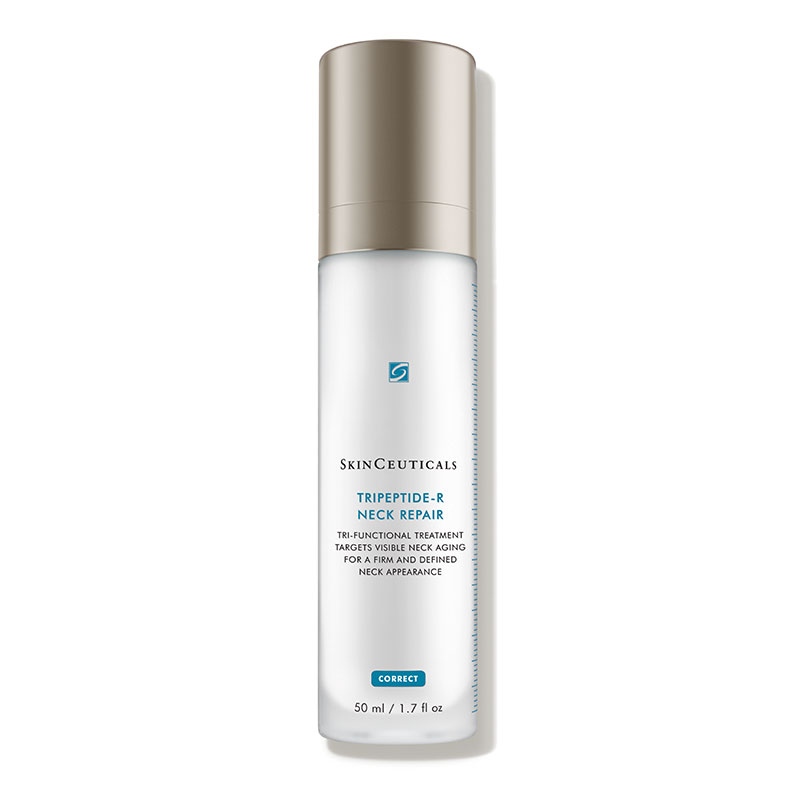 Tripeptide-R Neck Repair – $120.00
SkinCeuticals Tripeptide-R Neck Repair fights the signs of aging that occur on fragile neck skin. Powered by 0.2% retinol and a 2.5% tripeptide concentrate, this potent cream helps to minimize the appearance of horizontal necklines and wrinkles, loss of firmness, crepiness, and uneven skin tone revealing a firmer, smoother and more youthful-looking neck area.