Sente' Skincare
Manufactured
Founded by biotech entrepreneurs and scientists, SENTÉ® is driven by a sense of wonder and scientific discovery. Our mission is to challenge beliefs and the status quo within the skincare industry.
Scientifically Driven
Our dynamic and multifunctional products are elegantly engineered to bring true innovation to the patients who use them and the physicians who confidently recommend them.
Fearless Innovation
We collaborate with leading scientists from around the world to develop powerful anti-aging products. Clinically proven to deliver impressive results, that are easy on the most sensitive skin.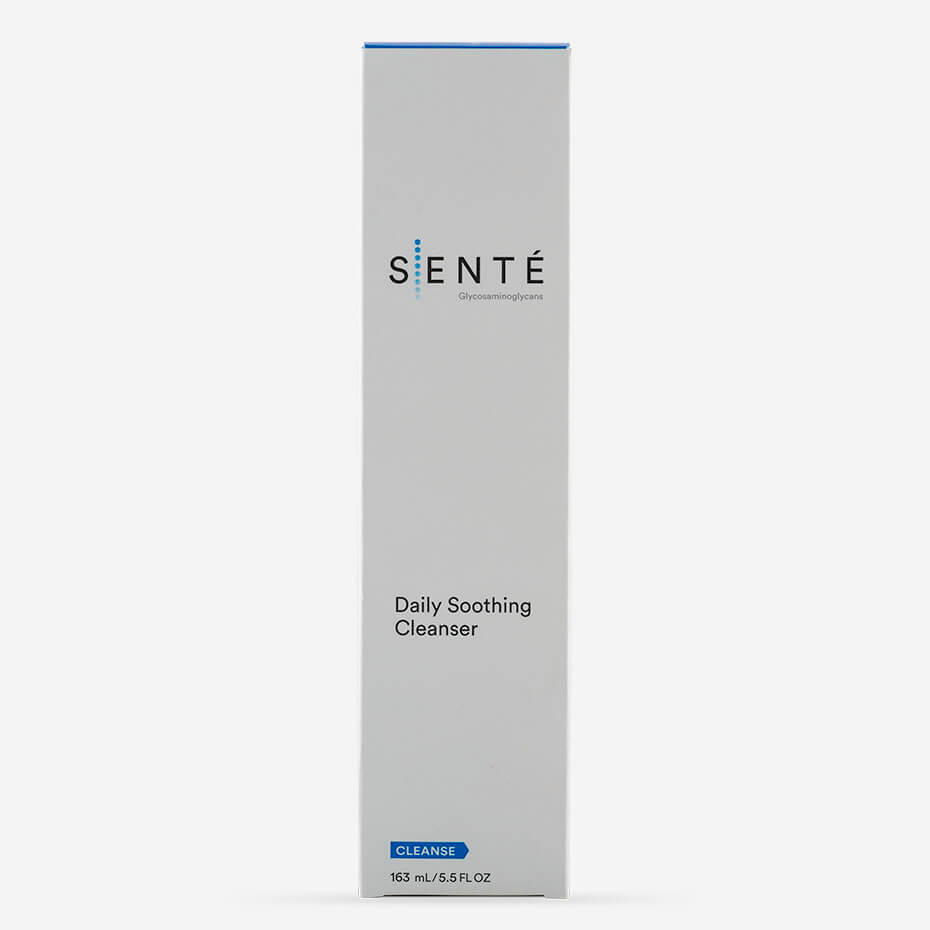 Daily Soothing Cleanser – $34.00
SENTE® Daily Soothing Cleanser gently removes environmental debris and makeup while providing a soothing sensation, leaving your skin soft and supple. Ideal even for the most sensitive skin types. Appropriate for post-procedure and dry skin.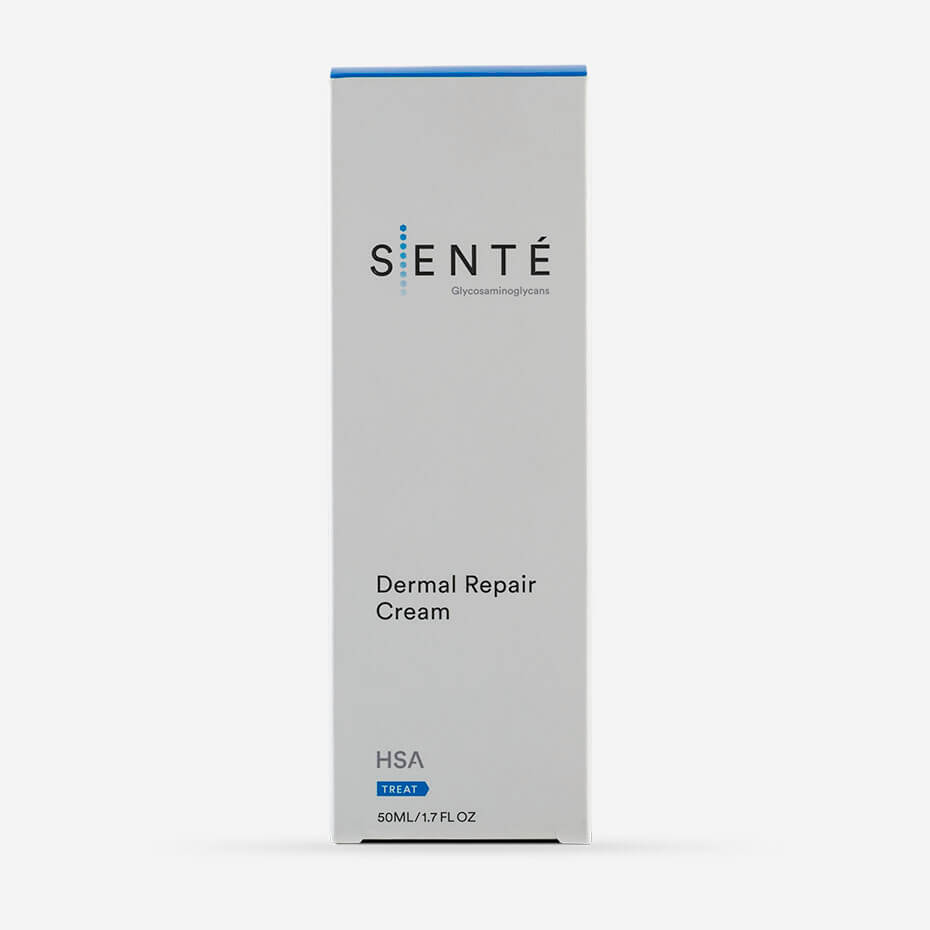 Dermal Repair Cream – $150.00
SENTÉ® Dermal Repair Cream is the flagship skin care product formulated with patented HSA (Heparan Sulfate Analog) technology. This unique and elegant formulation is clinically shown to improve the appearance of mature or photo-damaged skin.
Staff Favorite Use 1-2 pumps twice daily – You will find that this cleanser will last 2-3 months!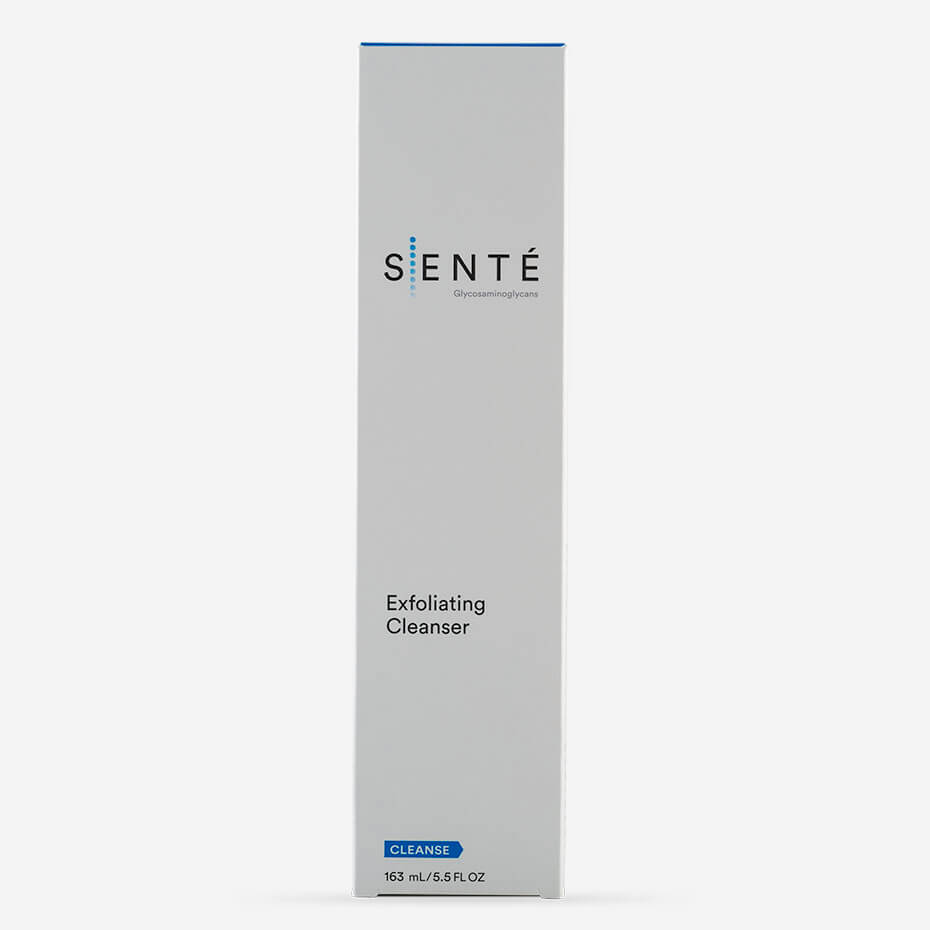 Exfoliating Cleanser – $46.00
SENTÉ® Exfoliating Cleanser is an exfoliating cleanser formulated with a proprietary blend of phytic acid, glycolic acid, and galactoarabinan to accomplish exfoliation of the skin with minimal irritation.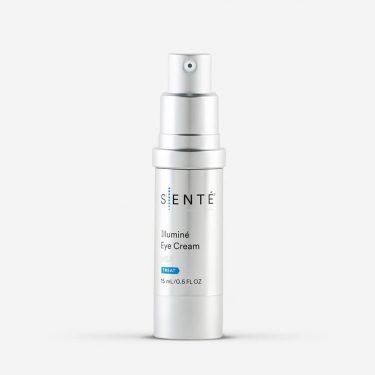 Illuminé Eye Cream – $89.00
SENTÉ Illuminé Eye Cream® is powered by our patented Heparan Sulfate Analog (HSA) technology which improves the appearance of the skin around the eye in as early as 2 weeks. Clinically proven to diminish the appearance of dark circles, lines, wrinkles and puffiness around the eye area.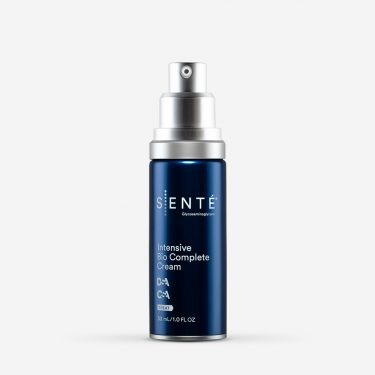 Intensive Bio Complete Cream – $125.00
SENTÉ® Intensive Bio Complete Cream is a hydrating night time cream combines the benefits of exclusive DSA (Dermatan Sulfate Analog), CSA (Chondroitin Sulfate Analog) with a 0.5% encapsulated pure retinol delivering improved appearance of skin tone & texture while visibly diminishing coarse wrinkles.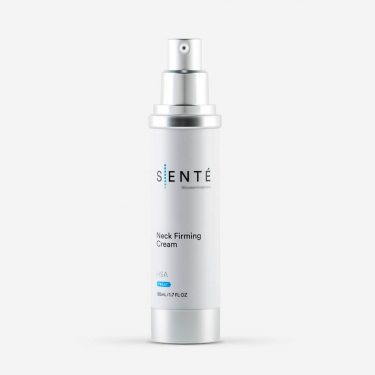 Neck Firming Cream – $90.00
An advanced treatment engineered with patented HSA (Heparan Sulfate Analog) technology and a combination of key ingredients to improve the appearance of skin tone and texture of the delicate skin of the neck and décolletage.