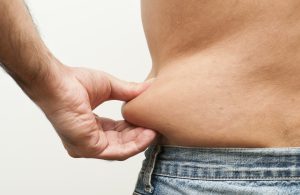 Liposuction, also known as lipoplasty, is cosmetic surgery designed to remove fat from a variety of body sites. The abdomen, thighs, buttocks, neck, and arms are common locations for liposuction. As with any surgery, there are a number of factors to consider when deciding whether you are an appropriate candidate for liposuction. There are also a wide variety of techniques, including dry, wet, super wet, tumescent, and laser-, suction-, ultrasound-, or power-assisted. Side effects and complications are rare, but must be carefully considered when making final decisions about shape-altering surgery.
Good candidates for liposuction are over 18 years of age and have modified their lifestyle to fit a healthy diet and exercise regimen. Liposuction is not an alternative to exercise or dieting. Rather, it is most successful for people with 10 or 15 persistent pounds in certain areas of the body. As you age, the skin becomes less elastic and has limited ability to tighten around a newer, smaller shape. In such cases, liposuction is often paired with skin resection surgery, such as a tummy tuck (abdominoplasty). People with certain medical conditions like diabetes, heart problems, infection, or circulation compromise are generally excluded as candidates for liposuction.
The best candidates for liposuction are of relatively normal weight with isolated pockets of excess fat. You should be physically healthy, psychologically stable, and realistic in your expectations. Most importantly, you should have firm, elastic skin. (Loose, drooping skin won't reshape to your body's new contours, and may require an additional procedure to surgically remove the excess skin. This procedure will leave visible scars.)
The general procedure for liposuction is to remove the fat through a hollow tube called a cannula with the aid of a suction device, or aspirator. If the fat removed is replaced with fluid (either partially or completely) this is known as wet or super-wet liposuction. Super-wet liposuction is often preferred for high-volume fat removal as it better balances homeostasis and potential fluid overload. Fluid overload may occur with tumescent liposuction as an additional amount of fluid is injected to create a space between the muscle layer and fatty tissue, allowing more room for the cannula.
The standard mechanism of liposuction is through a suction-assisted device inserted in a small incision. Ultrasound-assisted liposuction uses vibrations through the body to break up fat cells and power-assisted liposuction is mechanized so that the surgeon does not need to make any manual movements.
Side effects of liposuction include swelling, scars, bruising, pain, numbness, and limited mobility. While the overall complication rate is extremely low for liposuction, some of the more serious adverse events include infection, allergic reaction to medication, damage to the skin or necrosis, burns, thromboembolism, lidocaine toxicity, or fluid imbalance.
The most popular non-surgical alternative to liposuction is body-slimming shapewear, designed for long-term daily use.
Schedule a Consultation
For more information about liposuction for men, contact Syracuse Plastic Surgery. Call our Syracuse, NY office at (315) 299-5313 to schedule a consultation with Dr. DeRoberts or Dr. Armenta.
CONTACT US TODAY
Book Your Consultation