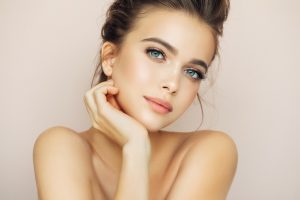 If you feel like you are shopping until you drop because it's the holiday season then you may have forgotten to check one person off of your list… yourself. But before you start worrying about what you should get yourself, we have a list of a few things that you should consider like injectables. But why injectables?
They Can Plump Up Your Pout
If you have big plans to kiss at least someone under the mistletoe this holiday season then why not do it with a plumper pout? By using injections, we at DeRoberts Plastic Surgery can add more volume and definition to your lips; making you look and feel sexier than ever. Plus, the great thing about lip injections is that they can give you practically instant results (but it will take a few days for the swelling to go down).
They Can Make You Look Younger
Do you feel like you have lost a lot of collagen in your skin? Do you have fine lines and wrinkles from your eyes down? Either way, injectable fillers can help you fill in fine lines and wrinkles around your cheeks, nose, and mouth while simultaneously adding more volume and contour to your cheeks.
If, however, you want to get rid of fine lines and wrinkles around your eyes and across your forehead, then we may recommend Botox. Botox works differently than injectable fillers. For instance, rather than actually filling in the fine lines and wrinkles on your face, Botox works to temporarily relax your facial muscles which gives you a more youthful look instead.
If you are going to treat yourself this holiday season why not treat yourself to some injectables from DeRoberts Plastic Surgery? To learn more, contact our Syracuse office and call us at (315) 299-5313.