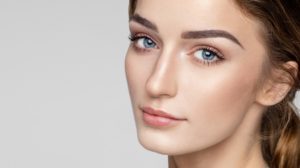 Having droopy skin around your eyes or always having to use concealer to hide dark circles can make you feel like your skin has really started to deflate. And even though there are temporary solutions like Botox to help correct these cosmetic issues, if you are looking for something a little more permanent, then you may want to consider a blepharoplasty or an eye lift from DeRoberts Plastic Surgery.
During this surgery, one of our surgeons will remove excess skin and fat around the eyes to give you a more youthful and alert appearance— that way you won't look tired all the time. Just like with any surgical procedure that we offer here at DeRoberts Plastic Surgery, we encourage all of our patients to focus their time and effort on their recovery. But how?
Lubricate Your Incisions
For the first few days after your surgery, your eyes may feel especially dry and tight around the incisions. To help you feel more comfortable, we may send you home with an ointment to use. Make sure to apply it to your eyes a few times a day for the next week or so. If your eyes start to tear a lot after you put the ointment on, this is normal.
Watch the Sun
Whenever you have to go outside, make sure that you are wearing large, dark sunglasses to help protect your eyes from the sun. Why? Your eyes will be extra sensitive and so will the skin around them which can make you more prone to bruising and scarring.
Rest
Rest is an important part of recovering from any procedure, and a blepharoplasty is no exception. Try to take a couple of days off of work to heal properly.
Schedule a Consultation
If you have any questions or concerns at any point during your blepharoplasty recovery, schedule a consultation at our Syracuse office and call us at (315) 299-5313.