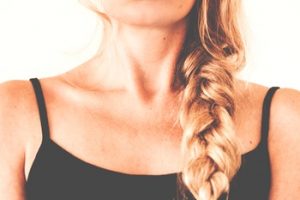 As most people age, they get to the point where fillers and Botox can only do so much. As one of the part of your body that can show the most aging, the skin on your neck can lose elasticity, thin, and start to make the rest of your body look older. And so, even if you are keeping up on your fillers and Botox, if the skin on your neck has lost collagen and elasticity, you may want to consider some of your options— like a neck lift.
What's a Neck Lift?
Neck Lifts can be done on their own or in conjunction with other procedures like a facelift or chin implant. During this surgical procedure, your surgeon at DeRoberts Plastic Surgery will work to remove excess fat, skin, and fatty deposits under the chin, while tightening neck skin and getting rid of muscle banding in the neck.
What Is Recovery Like?
Just like with any surgical procedure, recovery varies from patient to patient. After a neck lift, most patients will experience mild to moderate swelling, bruising, and tenderness. Before your surgery, we will go over with you all of the recovery details in depth and will also send you home with a detailed list of what to do and what to avoid while recovering.
We will give you instructions on how to care for your surgical site, what medications to take and apply, and how to reduce chances of infection. Remember to keep your head elevated above your heart to minimize swelling but to NEVER apply ice to the neck because this may restrict blood flow.
If you feel like fillers and Botox are doing wonder for your face, but your neck is still showing signs of aging, it may be time to consider a surgical procedure like a neck lift. Ready to learn more about a neck lift? Schedule your consultation at our Syracuse office today: 315.299.5313.