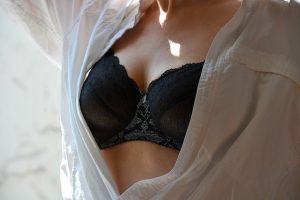 Breast surgeries are one of the most popular types of plastic surgeries year after year. But one thing that most patients don't realize is that there are other breast surgeries other than a boob job. Here at DeRoberts Plastic Surgery, we offer patients five different types of breast surgeries. Let's take a closer look at each of them.
Breast Augmentation
The most popular form of breast surgery, and the one that you're most likely familiar with, is a breast augmentation or a boob job. By using either silicone or saline implants, our surgeons at DeRoberts Plastic Surgery can enhance the size and shape of your breasts— helping make you feel sexier and more confident in the process.
Breast Reduction
Breast surgeries aren't just about giving patients larger breasts, breast surgeries can also be done to help patients find relief from back and chest pain caused by overly large breasts. By either reducing natural breasts or the size of an implant, our surgeons can help you find breasts that are not only suitable for your body size but that don't cause pain or discomfort.
Breast Reconstruction
This type of surgery is typically done on women who have had a mastectomy to remove breast cancer. During this type of surgery one of our surgeons will create a breast using a flap of tissue from a place on your body, an artificial implant, or a combination of both of these procedures.
Breast Lift
Breastfeeding and weightloss are two things worth bragging about, but they are also two things that can lead to sagging breasts. During a breast lift, one of our surgeons will lift and tighten the skin around the breasts (often in conjunction with a breast augmentation) to give you back your perkier breasts.
Male Breast Reduction
Some men suffer from a condition called gynecomastia in which they start to develop breast tissues— giving them a more female appearance.
Ready to schedule your breast consultation? Contact our Syracuse office today at 315-299-5313.